Doritos is launching an international campaign under the "For the Bold" tagline and revamps its packaging and logo to provide a consistent look for the brand across 37 countries. New packaging and identity has been design by Hornall Anderson. Before the launch of the initiative, the brand's packaging had over 25 design variations, which somewhat distorted its overall image. The campaign handled by Goodby, Silverstein & Partners is the first ever global campaign for the brand, designed to help Doritos unify its presence on the global market. Similar marketing strategies were earlier adopted towards the two other company's brands, Quaker and Pepsi, Ad Age reports.
Previously, Doritos, one of PepsiCo's billion-dollar brands with a global market share of 39%, used to embrace localization strategies, thus launched local packaging designs and activations (including crowdsourcing campaigns) to appeal to the consumers in some particular country. For instance, in 2011, the brand revealed distinctive black-and-white promo packaging in Canada for the time of 'The End' local creative contest—it was unlikely that that design would speak to consumers in other markets. Now the unified packaging is wider and cleaner, it has a new updated triangular logo embedded into the new "Doritos" name with bolder lettering.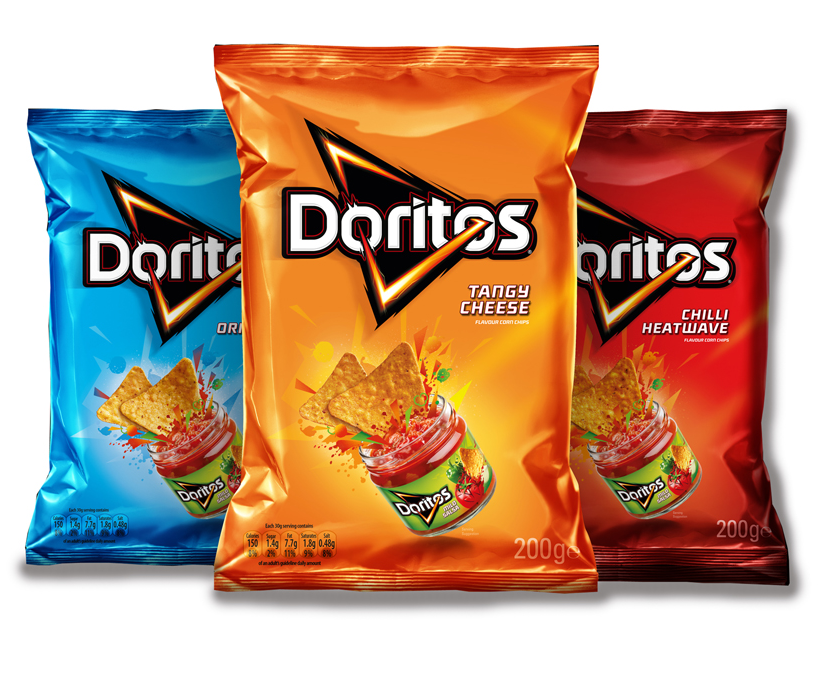 Photo: New package design for Doritos UK, 2013
The new Doritos global campaign includes a TV commercial entitled "Best Summer Job," which tells a story of a young man whose bold life attitude drives him to a great, Doritos-inspired joyride. The ad will first air in mid-March in the USA. For the other markets including Mexico, U.K., Canada, Spain and Turkey, the brand will launch the adapted versions of this commercial.
The promotion also includes outdoor activations—next week, March 14, it will arrive at the South by Southwest Music Conference and Festival in Austin, TX, getting "a major push". At the festival, Doritos will arrange a music competition, a band battle of three music acts—fans will be asked to vote for their favorite one via Twitter, and the winner will open the major event headlined by LL Cool J, Public Enemy, Ice Cube and Doug E. Fresh. The concert, where the artists will perform on the 62-foot "vending machine" stage, will be available to watch live on a PC or any portable computer device—the performance will be streamed live on the Doritos Facebook page.
«We know that Doritos consumers live for the moment—they would do anything to break out of the norm of everyday life, to experience more and live more,» explained Ram Krishnan, vice president of marketing, Frito-Lay. «The 'For the Bold' campaign is about bringing that very desire to life, joining our fans in their hunger for more and creating unforgettable memories and the boldest experiences possible along the way, beginning at SXSW.»