IKEA's real estate branch Inter Hospitality and Marriott International Inc. have partnered to provide European tourists with more affordable accommodations. The hotel chain is launching a new economy-class hotel brand, MOXY, which will be developed in collaboration with Inter IKEA Group, the parent company of the furniture and home goods manufacturer. Surprisingly enough, the hotels of 150 to 300 rooms each won't be equipped with the IKEA furniture, still the company has provided "novel construction techniques to keep construction costs down," according to The Wall Street Journal.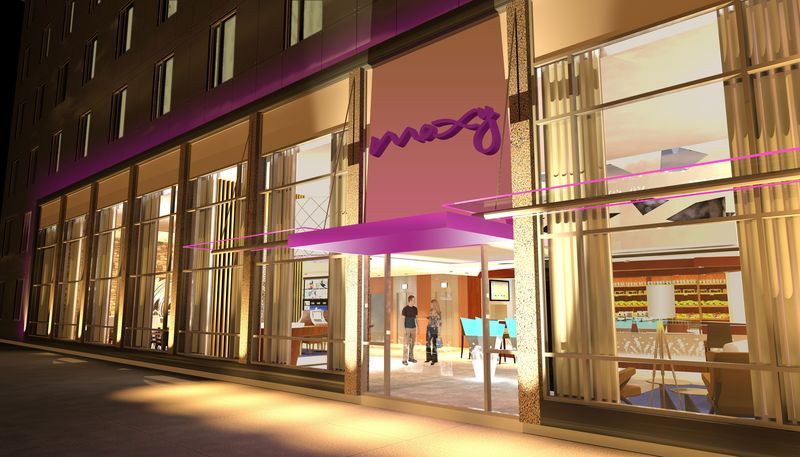 Photo: MOXY hotels exterior (clickable), www.news.marriott.com
"MOXY HOTELS is the essence of the next generation traveler, not only Gen X and Y but people with a younger sensibility, for whom contemporary style is paramount," commented Arne Sorenson, President and CEO of Marriott International. "Every aspect of the hotel was thoughtfully researched and crafted to reflect and deliver on the changing lifestyles and expectations of this fast-growing customer segment. We are thrilled to be able to launch the brand with Inter Hospitality as an owner and Nordic as our franchisee.»
It is announced that over the next five years the IKEA group, which believes that the hotels business remains quite stable in the European economic storms, will be investing half a billion US dollars to construct three-star budget hotels. The company plans to buy at least 50 sites for development in Germany, the United Kingdom, Italy, Netherlands, Belgium and Austria on the initial stage. The construction works start this year, and the first of them is expected to be opened in Milan in early 2014. According to Marriott's press release, "Marriott plans to add 150 franchised MOXY HOTELS in Europe over the next 10 years, aiming for locations in Germany, Austria, United Kingdom, Ireland, Belgium, Italy, The Netherlands, Denmark, Finland, Norway, and Sweden. The new brand will fuel Marriott's companywide growth in the region, which is expected to reach 80,000 rooms by 2015."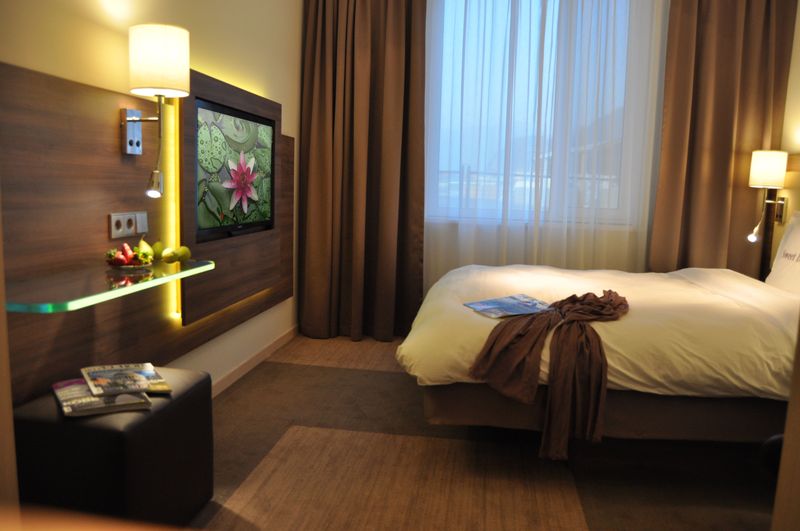 Photo: MOXY hotels room (clickable), www.news.marriott.com
The hotels created for the budget-minded "next generation traveler" will appear in or around office parks, airports and train and subway stations. For the initiative, Inter IKEA also collaborates with the Nordic Hospitality A/S company, which will be operating the hotels. To save costs, the so-called modular type of construction will be used—it means that rooms in many of the hotels will be prefabricated and then put together onsite just like we usually do with IKEA's furniture.
Nordic Hospitality developed the design of the stylish, modern and affordable rooms with a price point around €60 ($78). The interiors will have an eco twist with natural materials and neutral color palette of calming tones, and each room will pay a tribute to local environment with a huge art wall. The hotels will also meet LEED certification requirements. Plus, there will be built-in USB ports placed within each wall socket, Wi-Fi across the hotel, "Plug and Meet" meeting venues and more.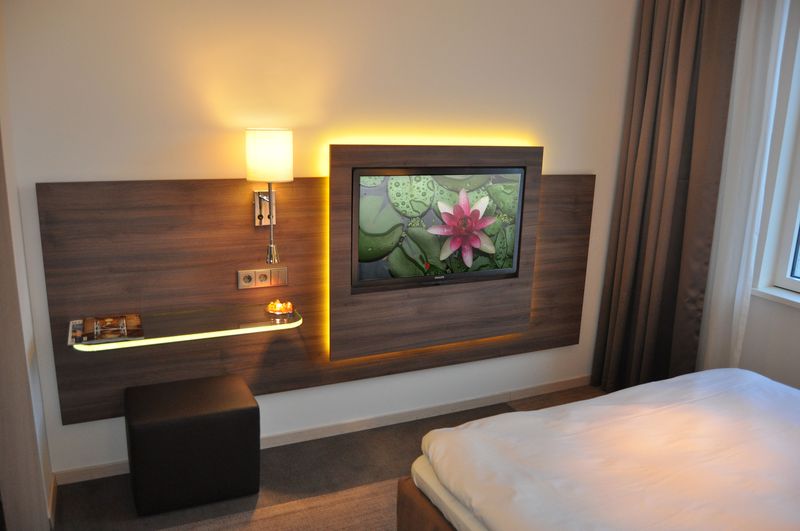 Photo: MOXY hotels room (clickable), www.news.marriott.com
«The terms of the agreement(s) were not disclosed, but are not material to Marriott International,» informs the press release.