The current economic climate could breathe a second life into packaging. It's a win-win. The consumer gets their product in beautiful packaging at little or no extra cost that then goes on to fulfill a second life with its own intrinsic value.  The brand lives on, building brand values, awareness and loyalty for a second life.
The days of buying a charging dock or stand for an Apple iPhone, iPod or iPad could be numbered.
Apple has been granted a patent for a new design of product packaging that enables it to double easily as a stand or dock for its iPhone, iPod and later iPad.
According to Patently Apple, the application was filed in May 2011 but has just been published and detailed by the United States Patent and Trademark Office.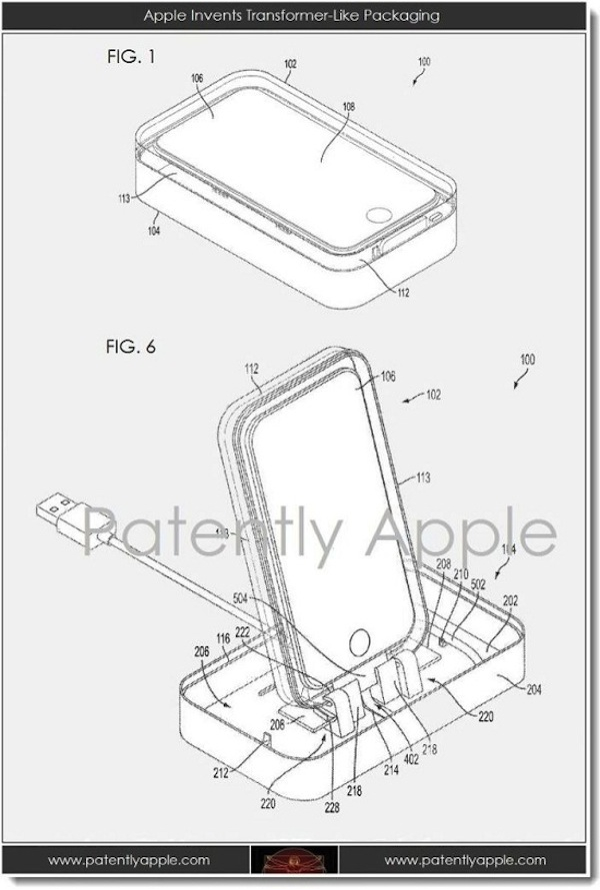 Photo: iPhone packaging that transforms into a charging dock, image courtesy: www.techdeville.com
The absence of an Apple-designed dock for the iPhone 5 may have been an issue for some, though would consumers want to use a device made of the beautiful box it came in? But at least it would give a legitimate reason for keeping the box other than it being too beautiful to ditch.
Is this a window into a future world where transformative packaging is resold on eBay separately? It's certainly a nice, green idea.
But it's not a new idea.
Transformative packaging has been around since the earthenware jar. It's always been a good idea but one more familiar to continental Europe than the UK.
I expect there is a long since emptied Maille Mustard jar being used for its intended second life as a drinking glass lurking somewhere in every French kitchen.
Mailee Mustard's glass packaging that transforms into a nice tableware. Image courtesy: www.davidlebovitz.com
Nutella have used their 'glass' jars as a way of continually engaging with their consumer, linking up, in the past, with the likes of Looney tunes to provide that limited-edition buzz so vital to pester power.

Photo: Nutella's collectible glass packaging. Image courtesy: www.cartoonbrew.com
So next time you are trying to think of a good housewarming present for a friend, buy six jars of Nutella. They'll have to empty them first, but that's a small price to pay for a set of six limited-edition glasses.
About the Author

Amy Bridgman is the Director of creative and strategic brand planning at Pi global, London. She joined the agency in 1994 and specializes in brand strategy, planning, trends and semiotics.