The creative collaboration between Pepsi and Beyoncé enters a new phase with the launch of an international campaign inspired by the "moment of now" philosophy. The brand has kicked off a new promotion by 180 LA, encouraging its fans to remember the past, while living the present moment to the fullest.
The first spot in the campaign, the "Mirrors" for Pepsi Max, debuted on the brand's YouTube channel. The spot set to Beyoncé's new track "Grown Woman" will be rolled out in over 70 countries worldwide.
The "Mirrors" spot was directed by Jake Nava, who has been behind the artist's "Crazy in Love" music video. The one-minute TV commercial features Beyoncé as she refreshes with Pepsi Max after a rehearsal in a dancing room. Taking a sip of the soda, she looks in the mirrors and sees herself in the past. The six reflections show her iconic personalities including "Bootylicious" Beyoncé, "Sasha Fierce" and "Crazy in Love" Beyoncé, and the diva starts repeating the memorable dancing moves of her past "stage reincarnations" together with them. In the end, the mirrors with the previous Beyoncé-s break and the glass pieces cover the real present singer just like the dearest memories. In the closing scene, the diva says, "Embrace your past, but live for now."
Along with starring in the ad, Beyoncé has been engaged in the behind-the-scenes creative production. She helped to develop the storyline and was also engaged in the process of selection of her stage styles that contributed to her today's artistic image and outlook. Since Pepsi tapped her as its global ambassador, Beyoncé has been featured on the brand's packaging and headlined Super Bowl XLVII Halftime show sponsored by the brand.
"There isn't an artist that embodies what it means to "Live for Now" more than Beyoncé. She is a true trendsetter and is at the epicenter of pop culture today, and we couldn't have asked for a better creative partner to bring our shared visions to life. While this advertising is the first phase of our wide-ranging collaboration, we are also incubating a lot of other cool creative content together to entertain our fans, create indelible moments and continue to shape pop culture," shared Brad Jakeman, President, Pepsi Global Beverages Group.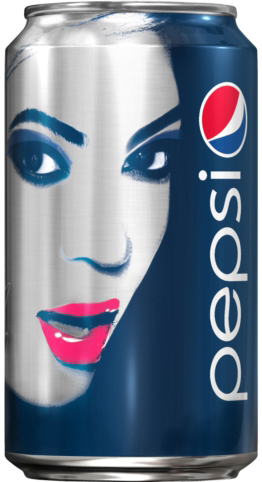 Photo: Beyoncé on a Pepsi can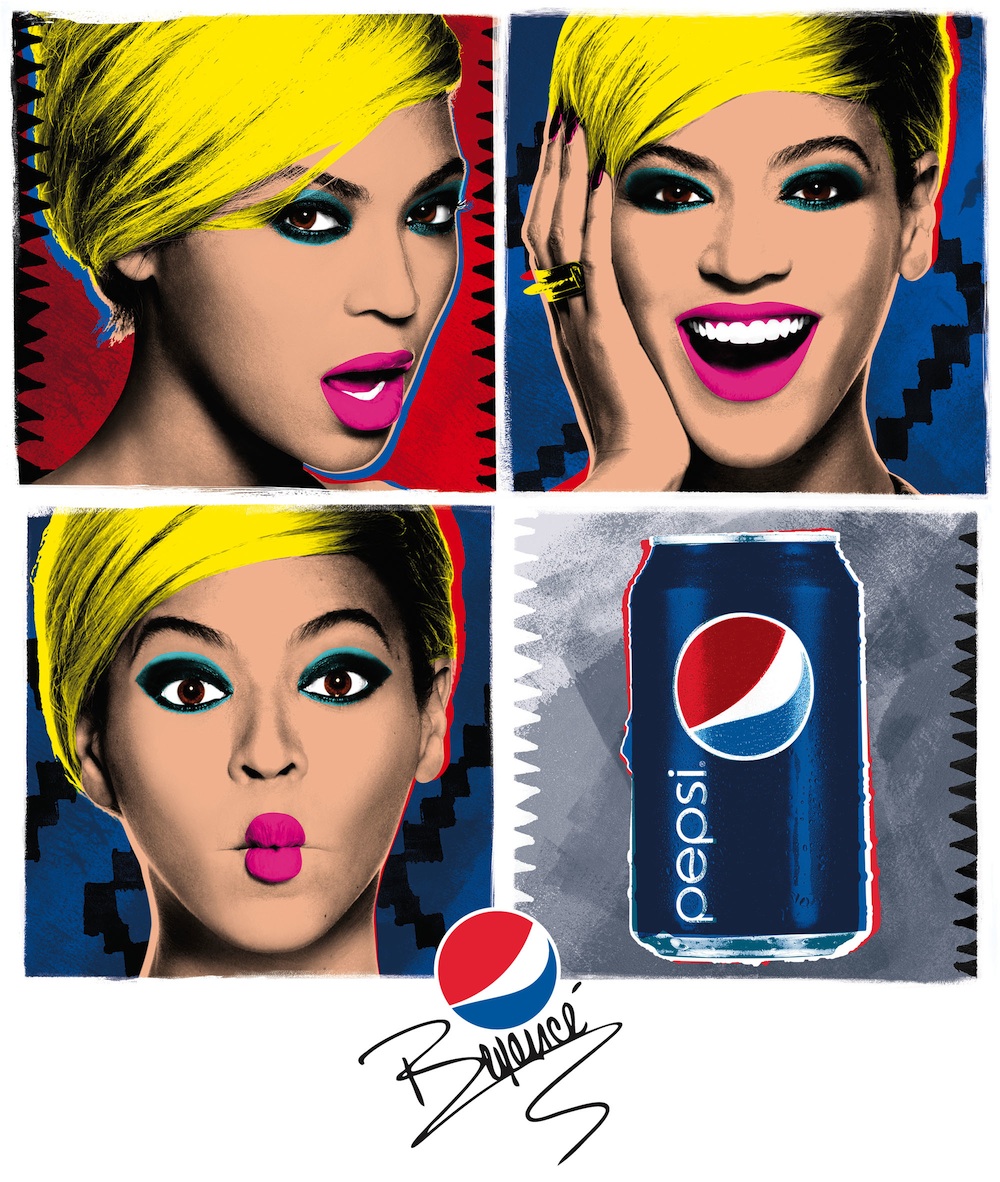 Photo: Beyoncé in Pepsi's print campaign 2013