Electrolux is unlocking design talents in children, from toddlers to tweens, with the new competition that rolls out on the brand's Facebook page. The Design Playground contest invites parents from all countries excluding the USA, Italy and Russia to share their kids' kitchenware concepts. The project doesn't include cash prizes, still it helps bring the ideas of emerging talents to a professional level—the most impressive ideas will be turned into 3D sketches.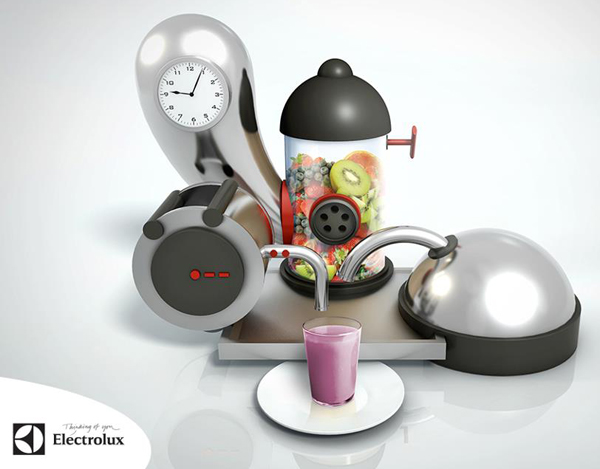 Photo: The breakfast machine by Molly, www.facebook.com/electrolux

The drawings by kids up to 12 year old are to be submitted to the contest's page starting April 10 with no closing date. One can submit the work on the Electrolux Facebook page, on Twitter or Instagram together using the hashtag #designplayground. Each week, the jury will select two most creative and unconventional images of fantasy kitchen appliances that will be turned into professionally created 3D sketches. The public can influence the decision of the judging panel by sharing and liking their favorite submissions.
The competition page is featuring the futuristic kitchen appliance conceived by a 8-year girl Molly from Sweden. She described her concept as "the breakfast machine… that mixes smoothies, boils tea, cuts cheese and prepares sandwiches." It is "everything that my mom and I need for breakfast," she added.