The whisky label Jack Daniel's is rolling out the first-ever campaign for the super premium brand Gentleman Jack Rare Tennessee Whiskey. The multiple-channel U.S. promotion dubbed "The Order of Gentlemen" is triumphing the core values of a true gentleman, which are character, purpose, integrity, generosity and restraint. All these qualities that make up the only proper code of an authentic manly behavior are integrated into the campaign.
Currently, the campaign, developed by Arnold Worldwide, includes a 1-minute video, The Order of Gentleman website and the Facebook page as its core elements. The "Secret Meetings" spot, which is the first one in the upcoming series of the themed ads, stars actor Titus Welliver (Gone Baby Gone, The Town, Argo) as a perfect embodiment of Gentlemanhood, who gives his explanation to what the order of gentlemen really is. Sitting at the desk in a dark deserted alley, he explains that the order of gentlemen is Gentleman Jack, "twice mellowed Tennessee whiskey men order when they want to feel like gentlemen," but not just some secret society. The "twice mellowed" definition means that the whisky dripped through charcoal twice for a smoother feel.
The narration continues on a dedicated website, which highlights the rules of gentelmanhood and invites men to "become a friend of the order." By signing up, a user gets a card that can be used to get access to special upcoming events organized by the brand. The Facebook page features photos of the Gentleman Jack's bottles along with inspirational messages targeted at men.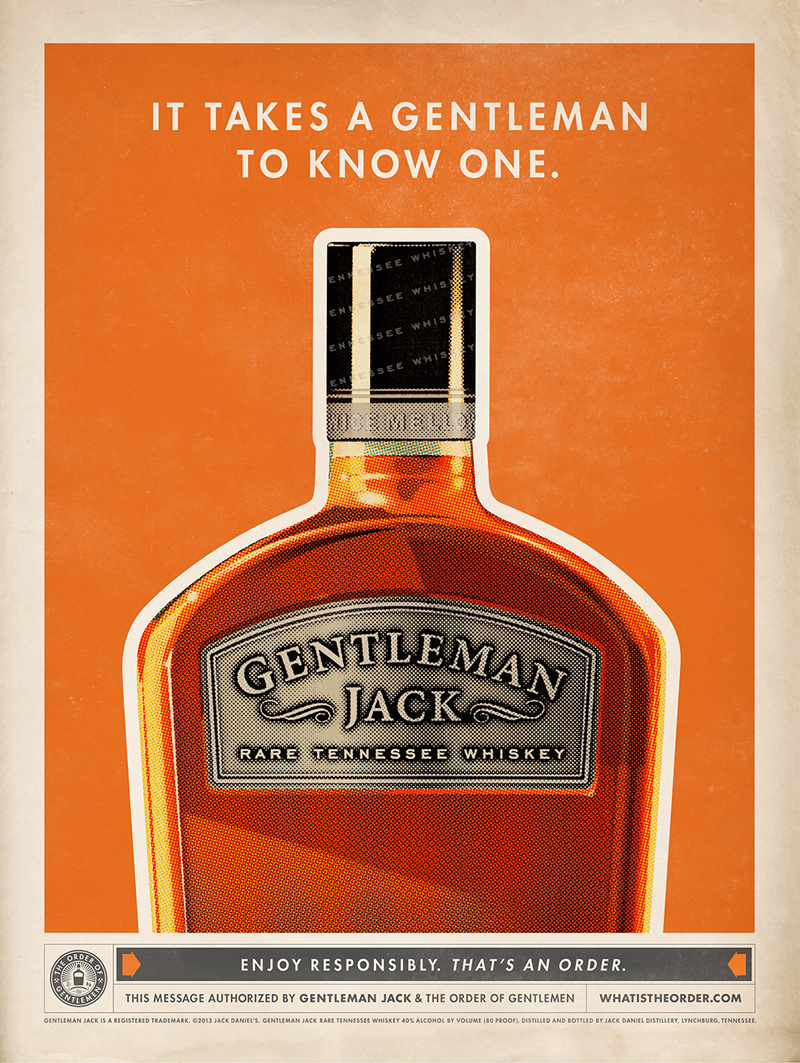 Pic.: A poster in "The Order of the Gentlemen" campaign (click to enlarge)
The brands says that in the coming months it will encourage "gentlemen" to take an array of challenges, manifesting the Order inside themselves for a chance to get rewards from the brand. The number of challenges will depend on the number of participants—the more people will join the movement, the more missions and prizes there will be. The promotion will also include a range of out-of-home and online advertising teasers, all supporting the same idea—"Gentleman Jack is The Order (of whiskey) of The Order (of gentlemen)."
"The campaign targets men who are transitioning from their 'carefree single' days into more maturity," said John Hayes, SVP Managing Director Jack Daniel's. "These people still have a fondness for [regular] Jack Daniel's. As they grow up, Jack Daniel's might represent a bit more of their younger days and they are looking to step up."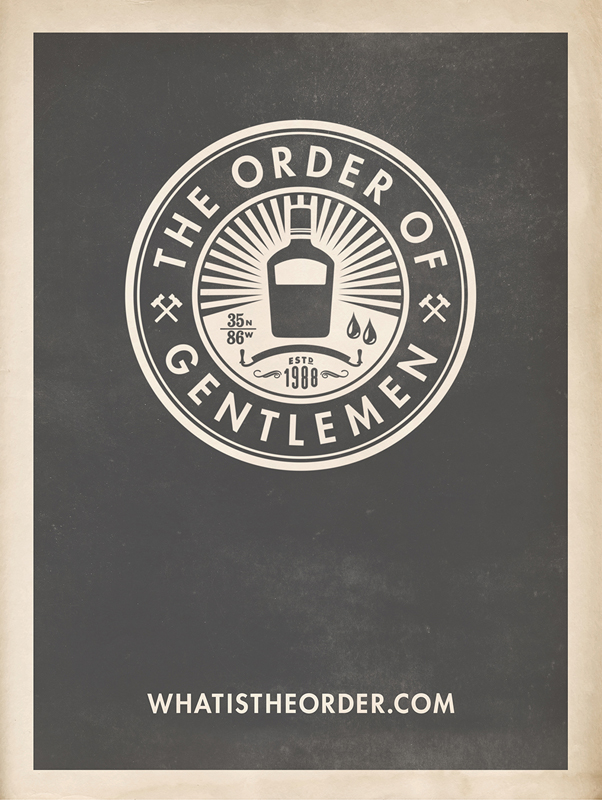 Pic.: A poster in "The Order of the Gentlemen" campaign (click to enlarge)