For just one day, April 1, MINI is stepping onto the new, romantic matchmaking ground. The brand has updated its MINI Connected App with the Connect Us feature allowing to find a perfect date on the go. The new "cupid" feature, which can be used exclusively in MINIs, finds you a partner based on your driving style, the most accurate criterion to define your personality. "Get connected, get matched up, get dating," says MINI, describing the new game.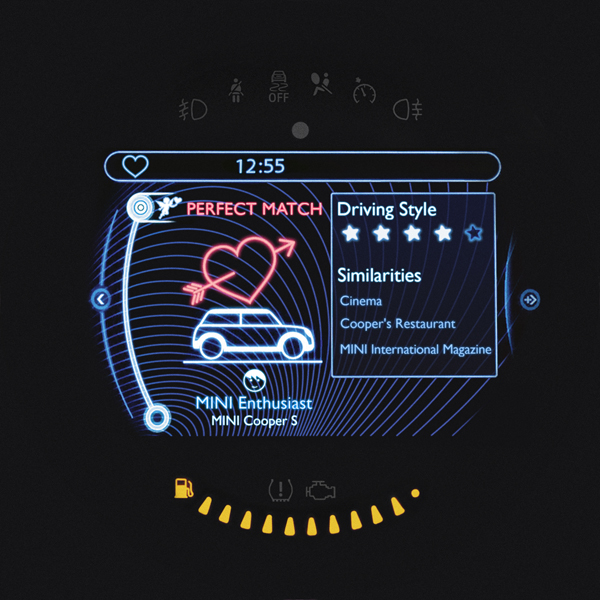 Photo: MINI App Connect Us (click to enlarge)
"Here, at last, is a matchmaker that goes beyond personal interests, favourite activities and how you like to spend your free time—and gets down to the nitty-gritty: driving style. Only if it detects a meeting of minds on the matter of driving fun will the app oil the wheels of romance between MINI fans," says the brand.
The driving style—"sprinting prowess, cornering ability and braking strategy"—is processed by the MINI Driving Excitement Analyser and compared to the other MINI driver's in the area. In fact, the Analyser free app was unveiled in late February, but the Connect Us feature will be available for one day only, today.  Connect Us arranges perfect matches of two MINI owners with similar driving styles and invites them to meet up in person. The app even books a table at a restaurant for a great date.
All the users are asked to do is to specify their sex and the sex of their perfect match and also set the radius to search within. The Connect Us has a user-friendly intuitional interface—it is navigated by means of the MINI joystick, multifunction steering wheel and onboard monitor. The app is connected to the Internet via iPhone.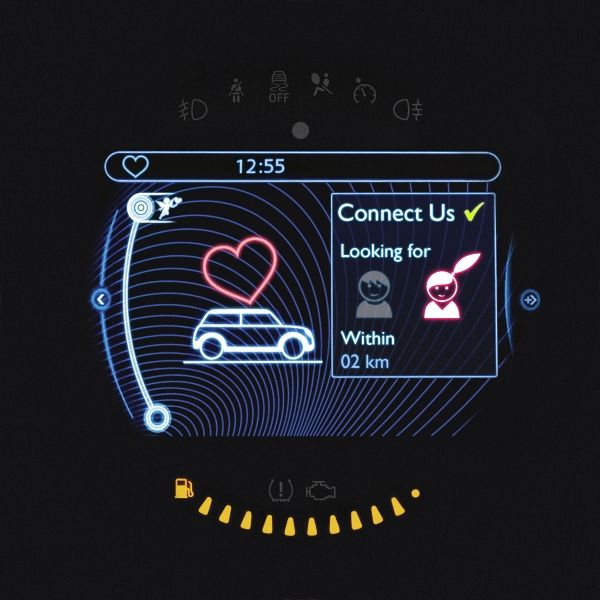 Photo: MINI App Connect Us (click to enlarge)