General Electric is continuing its collaboration with BuzzFeed, an online hot social news platform, with the launch of a new city-centric project that aims to reveal tech-related facts about five major urban areas in the U.S.
The project is a game called "GE Wonderground" with a mobile and desktop versions, which invite the audience to embark on a virtual 360-degree tour across Los Angeles, New York, Boston, Chicago and San Francisco. The users can explore the local wonders in an interactive mode, using hints and lenses with different characteristics.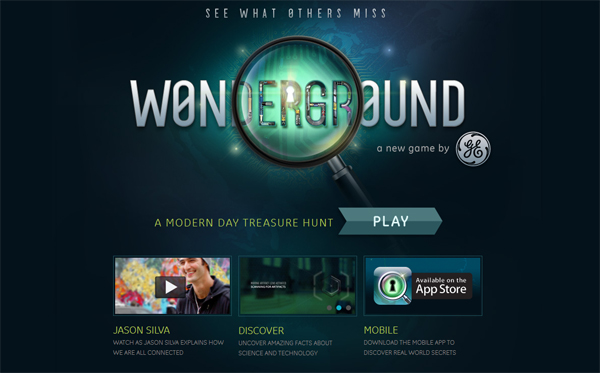 The game encourages to "unlock discoveries," which means finding some hidden objects in order to learn impressive facts about the selected locations. The first city on the list is New York, and the first "mission" of the ten is Grand Central, followed by Times Square, Central Park and more. This first location has five places including Grand Central's whispering wall and main concourse that are to be explored one after another. To finish the mission, a user has to unlock all of them. There are also several special lenses that will be activated as the user progresses. Once the location is explored, the new one opens.
Along with the interactive experience headlined "See what others miss," GE Wonderground features a series of clips dedicated to each of the cities narrated by futurist/filmmaker Jason Silva (the spot on hidden gems of LA is voiced by EVP of video at BuzzFeed, Ze Frank). Additionally, GE and BuzzFeed have created a list of 10 facts about NYC and LA, things "you probably never knew about."
The new project is part of the company's 10-year-old corporate image campaign dubbed "Imagination at Work," which includes a series of collaborations with BuzzFeed. The ongoing push, which centers on innovation and the magic power of science, celebrates the tech creativity in all possible ways. Earlier this year, GE encouraged U.S. innovators to share their concept ideas to get them instantly prototyped.