Following the advent of Strongbow's digitally-enabled bottle top StartCap, based on an RFID technology, and Heineken's Ignite battery-powered bottle that responds to light and motion, another globally recognized beer brand Beck's has created a not-for-sale prototype of a music bottle that can be played on a specially-built device based on Thomas Edison's original phonograph.
The whimsical tech project was brought to life in May 2013 by a New Zealand team of the creative agency Shine and the engineering firm Gyro Constructivists, who inscribed a music single on the glass surface and made it play on a record-cutting lathe, driven by a hard-drive recording head—a reinvented version of Thomas Edison's original cylindric phonograph.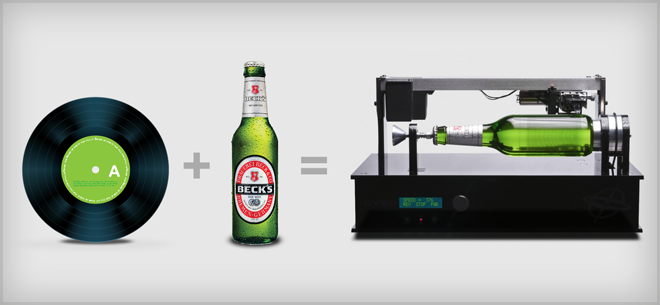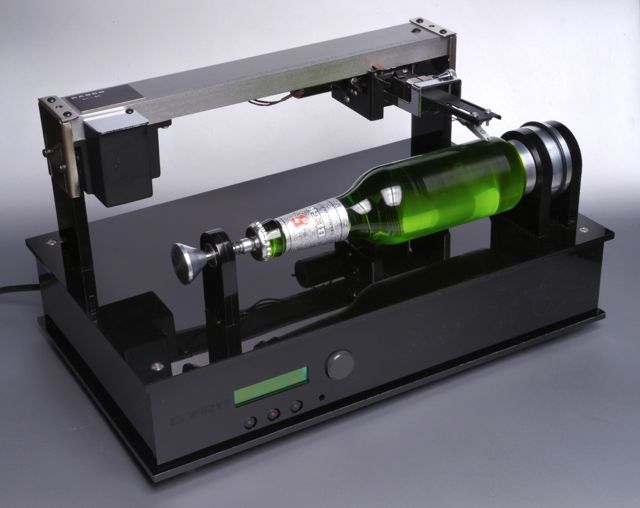 Beck's, which has a long-lasting connection with art and music, has created the so-called «Edison» bottle as a fun experiment to promote its recording arm, the record label Arch Hill Recordings and one of its bands Ghost Wave, whose track is played on the bottle.
Mathew Tizard, creative technologist at Shine, said that the team was inspired by the fact that Thomas Edison invented the first phonograph in the USA approximately at the same time as the German brewer, the Beck's founder Heinrich Beck was experimenting with the recipe of its signature lager.
The high-tech, crafty device together with the playable bottle were introduced at SemiPermanent music event in Auckland in May.