British Airways helps vacation planners choose the desired roots with a new interactive tool, "Picture Your Holiday," developed by BBH London's digital agency Monterosa. The highly visual, mosaic-like website is built as a mood board with hundreds of images of "dream vacations" featuring traditional local food, fabulous city views and beach landscapes, sporting activities, shopping inspirations and many more.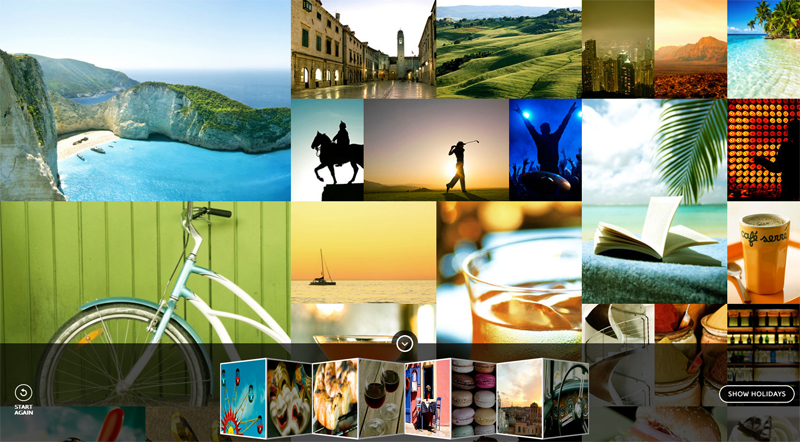 Users are invited to scroll down, choose the pictures that resonate with their own holiday preferences and drag them onto an eight-page map. Each of the images can be replaced with a more relevant one as the user explores the board. Once the pages are filled with inspirational stills, British Airways offers several traveling destinations where the passengers can get the experiences captured in the pictures. The virtual maps can be shared with friends and family across social media channels including Facebook, Twitter, Google+ and email.
"We believe that by putting the fun and emotion back into searching for holidays we can surprise people by suggesting destinations they may not have considered,' commented Matt Armstrong, head of marketing and distribution for BA Holidays." By using generic destination images alongside lifestyle images we can showcase the wide-ranging appeal of the destinations we support. This is a different approach from other tour operators and we hope it will make our holidays stand out in a very competitive market."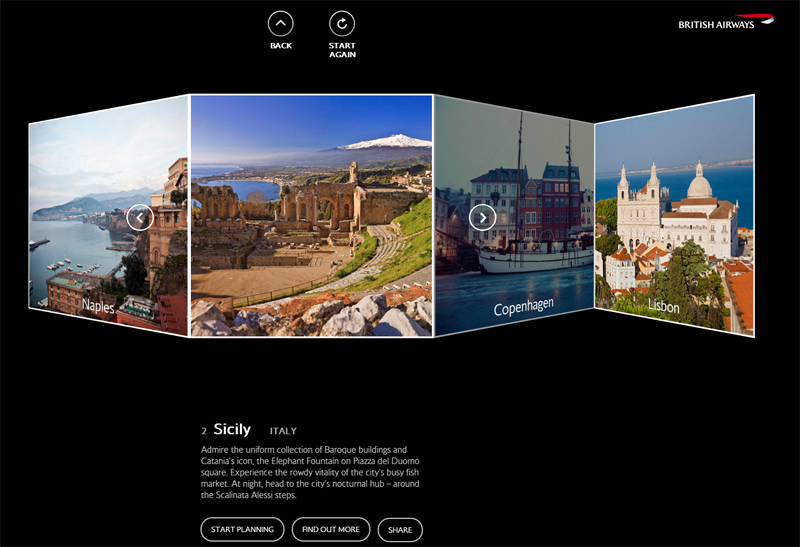 As part of the campaign, British Airways will also roll out an interactive digital out-of-home campaign on touch-screen LCDs at Westfield London from July 29. The airline company will invite passengers to immerse into a holiday-planning experience and get professional recommendations from BA based on their choices.