MTV2 and MTV Books target the younger male generation with a new book, Guy Code: Unleash Your Manhood. The printed edition is designed to help any guy embark on a «journey from a shivering loser to a shimmering winner.»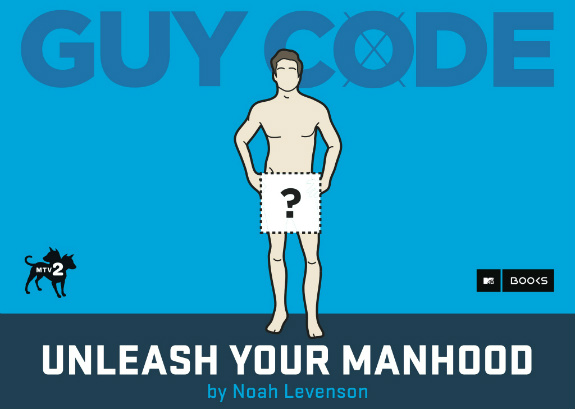 The book, designed as the ultimate guy's guide to the laws of manhood, is based on the MTV2's popular reality comedy series, Guy Code. The show was launched back in 2011 and has been running for three seasons. The unconventional idea helped the show become the No. 1 original series in its time period across all TV for male teens.
The Guy Code: Unleash Your Manhood book encompasses the most valuable tips and explanations related to 15 of the most applicable codes highlighted in the show—Manscaping, Bathroom Etiquette, Fighting, Sexting, and more. The book also features key quotes from the show's stars and also provides quizzes so that the readers could chart their progress.
The printed book will be available exclusively at Urban Outfitters retail locations nationwide and online at the suggested price of $14.99. In February 2013, the Guy Code series released digital versions of the guide that can be read on iPad , Kindle or Nook.
This is not the first time brands employ the theme of Men Codes. Recently, the whiskey brand Jack Daniel's started a campaign devoted to gentlemanship, while the Polish vodka brand Luksusowa shared its somewhat weird guide to manliness. Back in 2010, AXE also explored the manliest rituals in a humorous campaign featuring a range of bizarre challenges for men to test their braveness.