Nissan encourages Europeans to "Feel the Surge" of driving the  Nissan LEAF, a 100% electric vehicle. The brand is rolling out a new campaign, aiming to inspire people behind the wheel to experience the enhanced technology.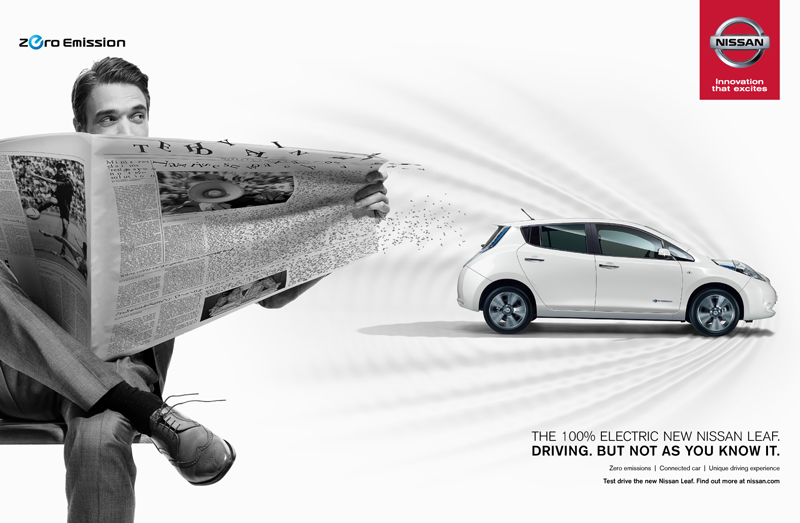 The 360° integrated marketing effort by TBWA\G1 includes TVC, retail, print and outdoor ads that highlight the ultimate excitement of driving the zero- emission Nissan Leaf cars. The imagery of the ads focus on the emotions and pleasure rather than environmental benefits of the vehicle.
In the spot, the thrill is highlighted by the Nissan LEAF's visual effect on the world around. As it runs across the city, the vehicle generates a ripple surge that transforms objects, making them look a bit longer (this symbolizes the lasting impression the car makes). The playful and lighthearted advert is set to a dynamic song "Arena" performed by the band Suuns.
«Remember when you switched on your laptop for the first time? Remember that iconic sound and how it made you feel? It's the same when you push the start button on the Nissan LEAF and hit the accelerator. It's a sensation that is impossible to describe until you try it," commented Creative Director Rudi Anggono.
Currently, as much as 65,000 people across the globe have already experienced electric mobility, and the new campaign aims to enroll more drivers in this "green army."