PepsiCo has launched a billboard campaign that features the human circulatory system imagery to highlight the positive impact of sodas on a human body. The red and blue colours of the veins and vessels make up the traditional colour scheme of the Pepsi brand, and this fact became the inspiration behind the "Iconic Refreshment" promotion, developed by BBDO Proximity Düsseldorf.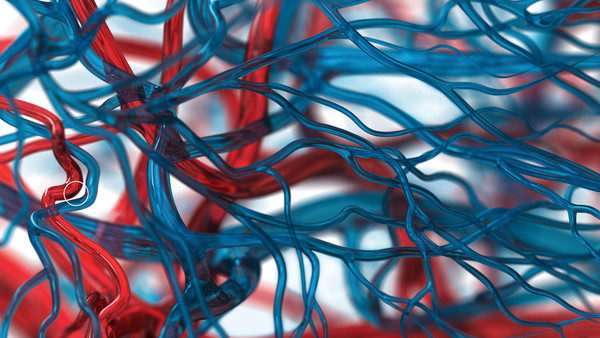 Traditionally, carbonated drinks are considered bad for health, contributing to obesity and diabetes, but PepsiCo believes that soda does quite the same to our body as oxygenated blood—it delivers "refreshment and energy to all parts of the body." To highlight this unexpected connection between health and Pepsi, the ad features a tiny circled Pepsi logo that is "made of" the parts of two red and blue vessels and some white space between them.
The imagery is perfect for distributing to other markets since there's even no slogan on the ad to be translated into other languages. The human circulatory system pattern with the circled logo element alone manages to deliver the message of "natural refreshment" —no words are needed here. Seemingly plain in its execution, the project comes as a vivid example of brilliant minimalism. Christian Mommertz, creative and managing director of BBDO Proximity Düsseldorf, commented to Financial Times that "depicting refreshment in a refreshing way" is not an easy thing to do.