Status for GenY takes on a completely different form. It is more complex, more fluid and multi-layered—a continuously evolving journey. 
In the end status is not about being better it's about being true to yourself and evolving who you are. Understanding this is crucial for any brand wishing to build affinity with this savvy, hyper-sensitive and ever-demanding generation.
The expression and definition of 'Status' for GenY  is a clear example of their wish to embody something different and  push the boundaries but not lose sight of their founding principles—epitomised by the GenY sentiment of being 'similar enough to belong, but different enough to stand out' 
Status, from a sociological perspective is a position or standing to which varying degrees of responsibility or privilege are attached. The precise ruler someone is measured by may vary depending on culture and values, but overall the essence is the same—how you are viewed and recognised relative to others.
Curiously, in the West the conventional and traditional view of 'status' has remained largely unchanged and unchallenged—centred around the idea of standing apart, being noticed and seen as a cut above the rest. The pre-determined and fairly rigid 'status journey' is shaped and conditioned by a conventional linear view of progression—based on what you have, what you do, what you are achieving.
For Gen-y, status is still important, very important—but based on social equity and currency not prestige. They aim to have distinction and crucially recognition within their group, but not rejecting the founding principles of their values—again 'similar enough to belong, but different enough to stand out'
Social standing or recognition from your peers does not relate to how expensive your shoes are, where you go on business trips or even what car you drive—greater weight is placed on social equity.
Social equity relates to being unique and an individual (e.g. particular edgy style ), being 'in the know' and carving a particular distinction that is recognised by your peers (e.g. the person who knows tech inside out). Also being part of something special (e.g. volunteering overseas).
As Lee, a genYer in our online community, eloquently puts it, "doing things worth telling people about—travel, hobbies, underground things and stuff like that—being part of something and standing for something real" (Lee, 23)
These distinct elements will all lead to the ultimate prize of social equity—personal development and being true to yourself
Perhaps 'Being true to yourself' is an over-hyped and over-used phrase in an era of stardom, narcissism and self-admiration. For GenY though, 'Being true to yourself' is a particular chord they really listen to—related to authenticity, transparency and 'having a point of view!'—being true to your equity, your values, your philosophy. Being YOU.
'Being true to yourself' must be relevant and suitable to your brand, it must be all-encompassing with clear actionable results. Samsung get it right with their boldness to be number 1 and they are delivering, Coca Cola because they live and breathe authenticity, even NatWest for being the local bank that opens at the weekend—not promoting a cool social media campaign but offering advice in an accessible form.
What does this definition of status all mean for branding? What implications does this have for building affinity with Gen-Y? How can a brand embody this fluid and ever-evolving view of status?
For brands, status is about having strong conviction, living and breathing real values, creating memorable experiences and collaborating with consumers. It's also about being a fluid and evolutionary brand that isn't set in its ways but demonstrates strong values across all communication touchpoints.
Levis, according to Roberto, get it right:
"They're not about imitating other brands—they set their own scene. Levis are always up there understanding what's important, but they have the conviction to be themselves—being really true to who they are and of course what they believe in!" (Roberto, 28)
I'll turn our attention to particular brands that are certainly making headway in terms of Gen-y and social equity:
Forever 21 ticks so many boxes for GenY—it is a brand with an authentic story, unique style, being exclusive but still reachable—not to mention a themed retail experience. By offering quirky lines for a limited time enhances the uniqueness of the brand and elevates it to a brand of GenY social standing. Overall, an accessible platform to be unique, to express individuality but crucially not an 'I'm better than you' sentiment. It is cool and unique not expensive and unreachable.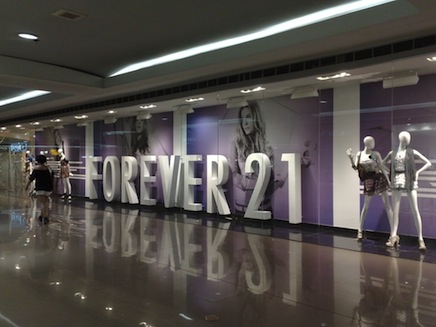 The much loved fashion brand Urban Outfitters embodies this idea of social equity—not being expensive but edgy and trend-setting. The brand continually pushes boundaries, challenges convention and encapsulates edgy trends. It's not expensive but 'in the know and out there'
Heineken has embarked on a 'brand design revolution' steering the brand away from its rivals and empowering consumers to participate in this design journey—most notably in co-creating the nightclub of the future with consumers and now giving aspiring creatives the opportunity to have their own design appear worldwide on a limited edition Heineken bottle. For Gen-Y, Heineken is exciting and inspirational because it empowers consumers with the chance to be part of something special—all admired and recognised within their peer-group.
Even if financially out of reach for most genYers, Absolut Elyx embodies the real sentiment of Gen-Y social equity. In recent years we have seen a wave of super-premium vodkas that have been mostly about image—says Mathias Westphal, Global Brand Director. Absolut Elyx is something different. It's a unique combination of traditional handcraft, copper distillation and cutting-edge design.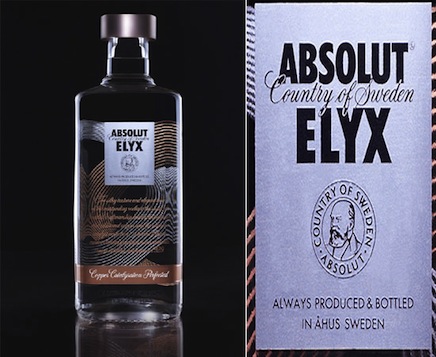 GenYers will undoubtedly notice this brand chapter in an Absolut story that is bursting with progression, art and innovation. This latest chapter is about infusing authentic tradition with boldness, category defining creativity with a culture that brings the brand to life for consumers.
This sense of uniqueness and authenticity will be appreciated by GenY—in essence a brand that has the boldness to challenge category expectations and stand for what they truly believe in—less about image but a real story.
About the Author 

Tom is an Associate Director and Head of Online Communities at research and insight agency River. Although London-based, Tom spent several years at an agency in Vietnam and now travels the globe uncovering core insights about different cultures and consumer types and translating these into a meaningful branding and marketing strategy for big name brands such as Vodafone, Nokia and PepsiCo.