For a sampling campaign of the Unilever-owned haircare brand, Silk Cream, JWT Manila and JWT Singapore conducted a surprising experiment known as "Hair Quartet." Commissioned to prove the "strengthening effect" of the conditioner, the creatives reached out to the only bow maker in the Southeast Asia, Mr. Paul Goh, who had masterfully replaced horsehair with human hair in 4 violin bows—as planned, the hair had been previously washed and conditioned with Silk Cream.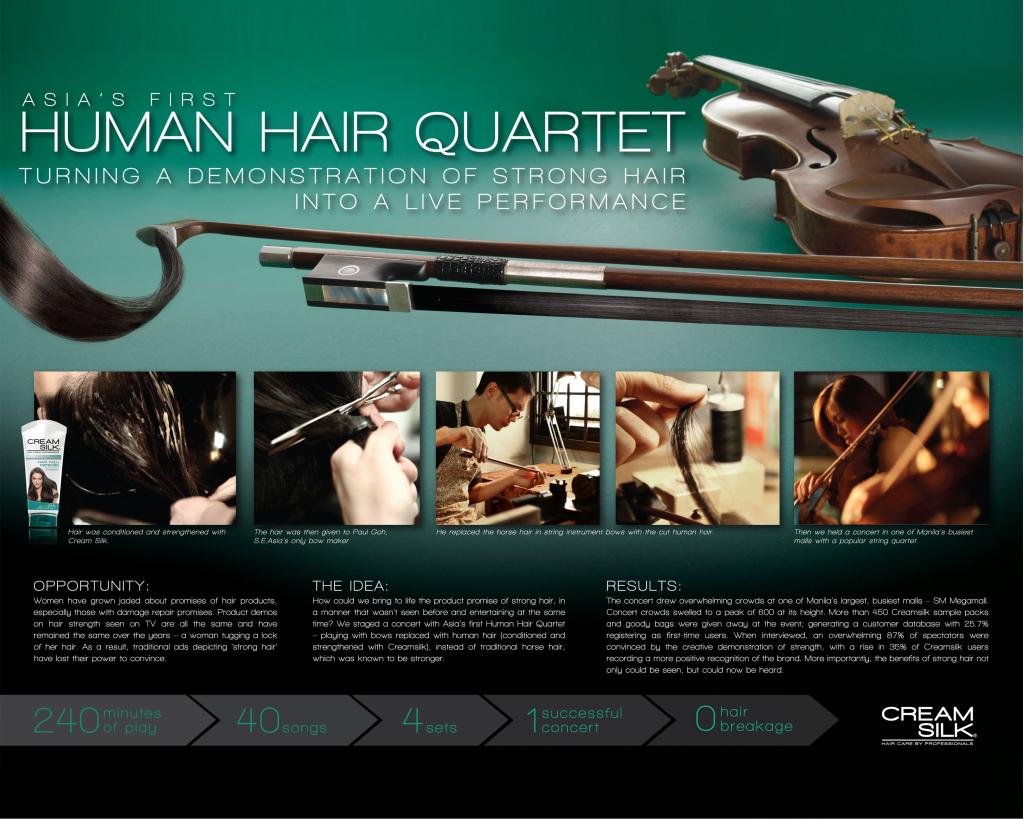 In June, a popular in the Philippines violin quartet gave live performance in one of the Manila shopping malls, playing 40 songs with the custom-made bows for 240 minutes with zero hair breakage. About 600 shoppers who passed by and listened to the concert, were given away Silk Cream samples.
"We've wanted to do something different for the hair category for a long time, something out-of-the-box. Hair Quartet was brilliant, because it was a fresh new take on a simple product demonstration that really leveraged the power of a live performance," said Sze Tian Poh, Southeast Asia and Australasia Vice President, Hair, at Unilever.
Watch the «Hair Quartet» experiment live: