Google launches the fifth installment of its annual Google RISE (Roots in Science and Engineering) Awards to inspire a new wave of STEM (Science, Technology, Engineering and Math) and CS (Computer Science) education of school pre-university students across the globe. The tech giant is encouraging international organizations that foster CS studies among K12 students to submit for a chance to receive a $15,000-$50,000 grant for their expansion.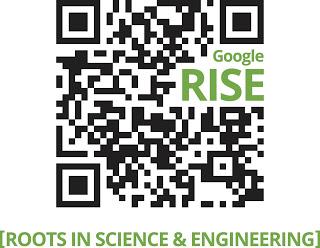 To become a Google RISE nominee, a non-profit should run a successful ongoing program in CS that targets girls and/or underrepresented minority students aged 7-18. The projects must be able to expand access to computer sciences for such students on a regional or international level. The programs that already teach STEM and want to grow to include CS can also apply.
The application are accepted in either English, Spanish, Russian, Japanese, or French. The submission is open from August 1 through September 30 here. The successful organizations will be notified in December.
Thirty non-profits were awarded with the Google RISE Awards 2013 grants—the projects ranged from a nationwide network of volunteer-led after-school coding clubs in the UK to robotics contests in Germany. It's the third year that the Google RISE is running on a cross-continental scale—in 2010, the award was handed to North American candidates only, and in 2011 it expanded to Europe before rolling out globally.
In a certain way, Google is helping cultivate a new generation of specialists for its own industry. Who knows, maybe these younger talents will join Google in 10-15 years and start reshaping the tech world with their future innovations as the company's employee.
"Google RISE Awards are designed to support organizations that promote access to Computer Science education and give students the opportunity to become creators—and not just consumers—of tomorrow's technological innovations. We award funding to, and partner with, organizations running programs that inspire, engage, and retain students on a long-term path in the field of computing," says Marielena Ivory of Google's K12/Pre-University Education Outreach, in the blogpost.