The smart auto brand and the Danish furniture manufacturer BoConcept are re-imagining the urban outdoor space with a new artistic project, launched in support of their latest "My urban living room" creative collaboration. The two brands have tapped contemporary designers to create state-of-the-art outdoor installations, modern home space, in the street of four European cities. The extravagant open-air pop-up spaces are designed to highlight BoConcept's smartville furniture collection and the smart fortwo edition BoConcept, the products that emerged from the brands' tie-up.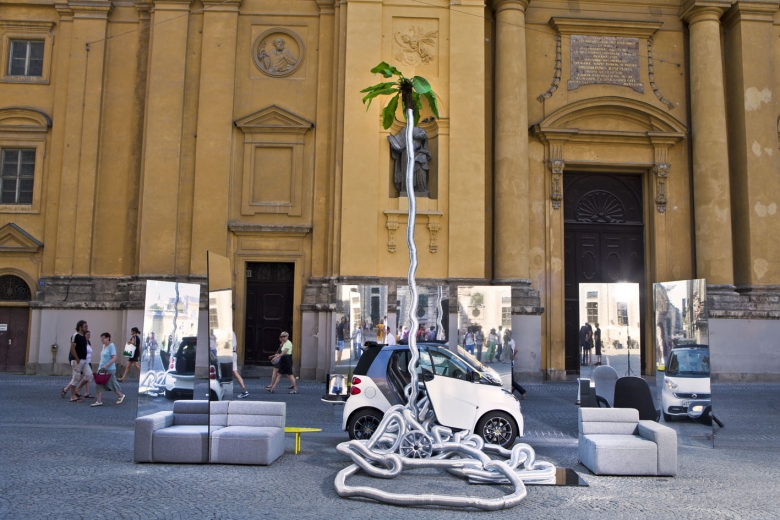 The first stop has been made in Munich. The debut installation in the project was created by two Munich-based designers Steffen Kehrle and Benjamin Order. Their creation, which features furniture from the BoConcept smartville collection, has been set up in the Odeon Square in the very heart of the city. Probably, the most impressive element of the installation is the silver tubing tumbles that emerge from the car as shining entrails. They are lying on the ground and one of the hoses even turns into a stem of a nice towering palm tree.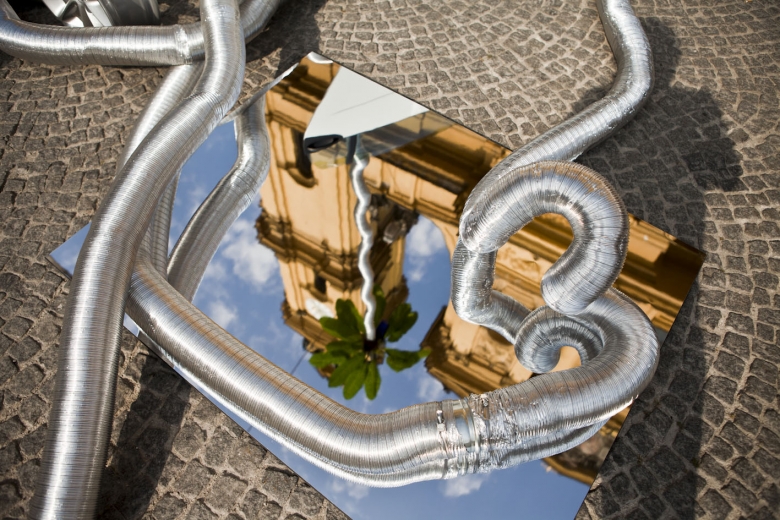 There are also mirrors that serve as elements of walls and floor of the open-air living room. Capturing and dissolving the environment at the same time, the mirrors reflect the hoses, the car as well as halves of the furniture pieces in the "room" (in the mirror, they look like a single sofa or a single table). The sofa halves "embrace" the car so that it seems that smart fortwo is in the center of the comfortable sitting spot. This fusion creates a surrealistic feeling, making it hard to understand what's inside the room and what's outside it.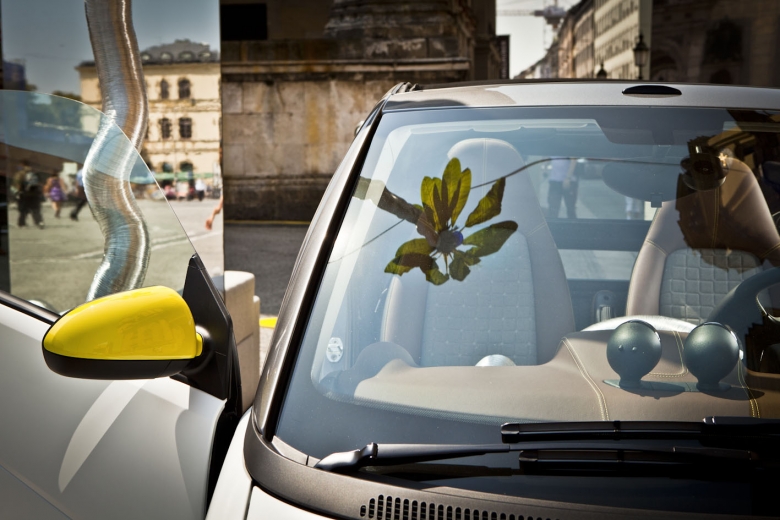 Passers-by can interact with the installation, getting into the imaginative parallel world behind the mirrors to get different perspectives into the surrounding world. "By definition, a living room includes people. It's a place to meet and communicate. This touches on the function of public space itself and promotes the notion of taking the living room idea to the outside world," comments Benjamin Röder in the interview to bettery magazine.
Currently, the brands don't say when and where the next three installations will appear.
Watch the two videos below to find out more about what happens when "urban furniture design meeting the perfect city car."