Following purchase and a lengthy period of renovation, at the end of 2012 Pure moved into its new offices In Nottingham City Centre. David Rogers the founder and Creative Director of design agency Pure, explains how he created an office environment with a difference.
In the last few years, there has been a lot of emphasis placed on the importance of the office in terms of the way people interact, with companies like Google leading the way forward. If you view the office of low importance within the grand scheme of business, here's something to consider: a recent independent survey conducted among a broad cross-section of employees in London unearthed surprising findings. The effect of the office environment permeated into key business areas in a catastrophic way, affecting the ability to win new clients and maintain good customer relations, plus staff morale and staff retention—with negative impact ranging between 35% and 60%.
The two lessons learned from the survey was the need to make an impact on clients when they visit, and for employees to take pride in where they work. A soulless environment is a sure way to sap the life out of everyone.
Our new office provides a creative environment that works for both our people and our clients: creating a buzz around where we work and reflecting our business ethos of 'seeing things differently'. Here's the approach I took…
Creating a first impression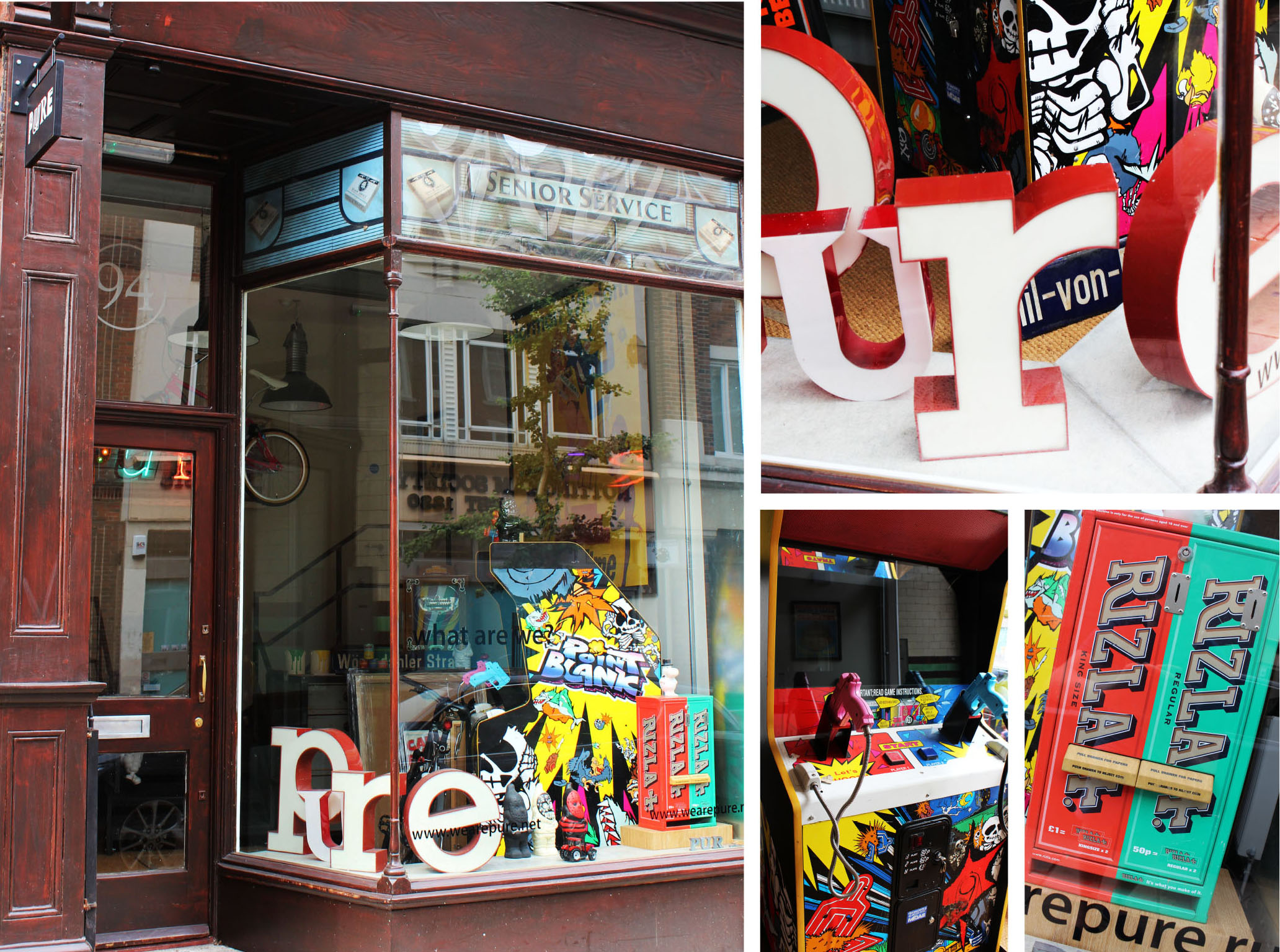 Despite forfeiting usable space, I kept the original commercial shop front of the property intact, which is now used quite literally as a shop window to our brand. Housing a mix of items from photographs and iconic merchandising to an original arcade machine. We tell our clients we see things differently and the entrance to our office helps draw them into our brand philosophy.
Evolving and inspiring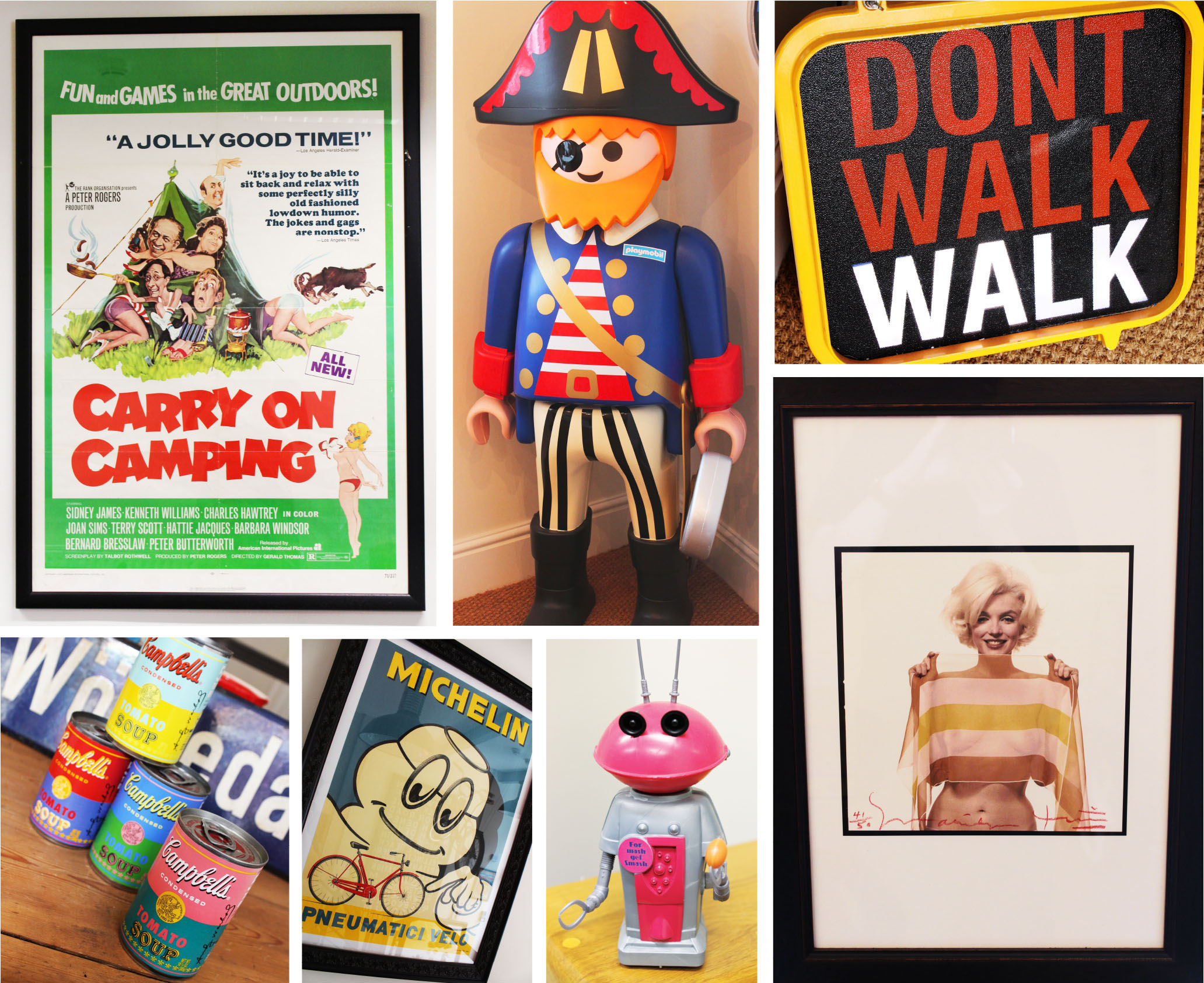 Constantly evolving the art and physical displays in our office is another part of my grand plan, or brand plan. In our business we need to continually keep things fresh and that's now part of the fabric of Pure. This may involve introducing original or limited edition prints, or merchandising, or elements that are quirky. For example, I recently purchased ten 1950s wooden slot machines that had been restored.
The boardroom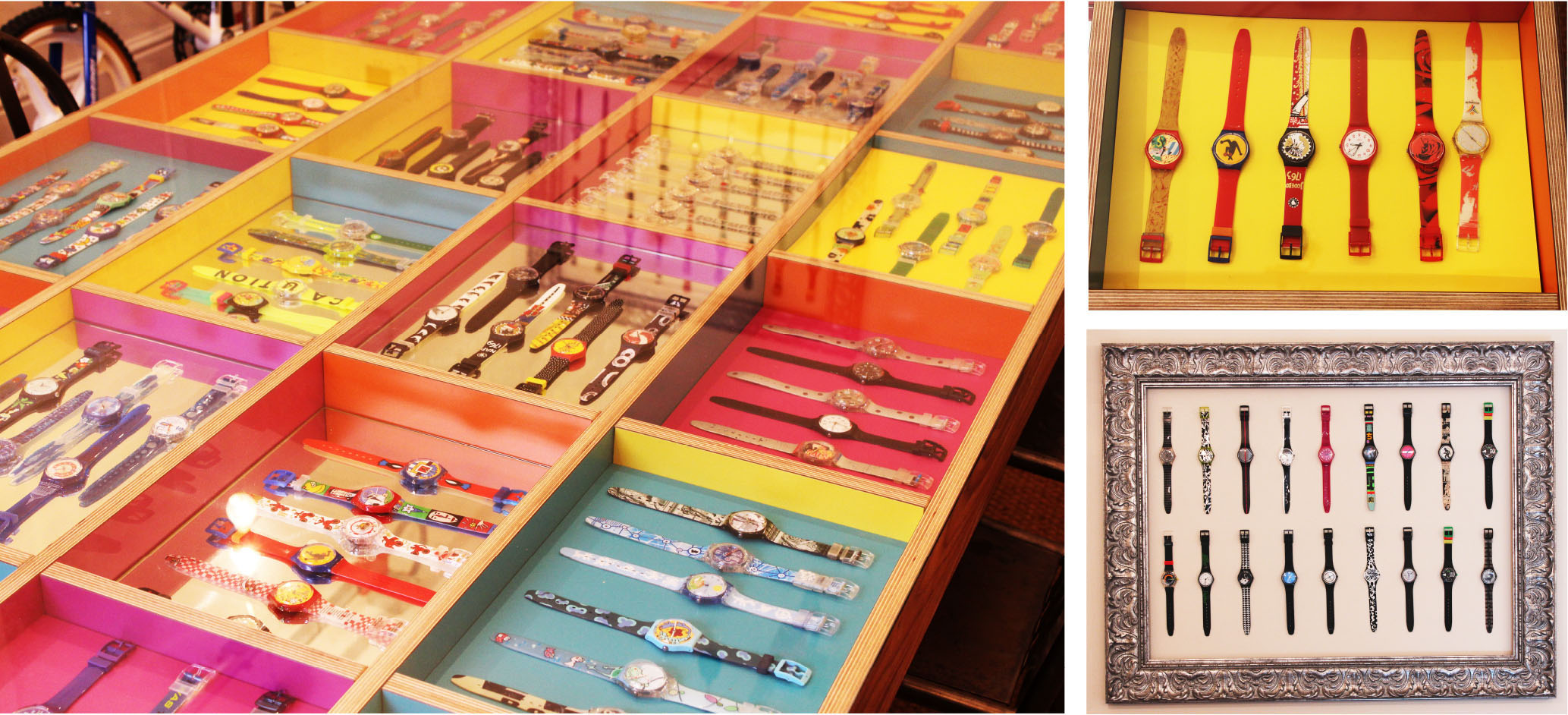 As the centre for client interaction, the boardroom proved an interesting challenge. I love a brand that has a great story, something that made it, or makes it exceptional. In the early 1980s Swatch revolutionised the watch market with the concept of a fun, casual, affordable accessory. Rolex, for example, was selling us the idea that a timepiece was an expensive, 'one-off' purchase for life. Swatch offered the consumer something different, which led me to commission a bespoke boardroom table that also doubles as a display cabinet for 200 Swatch watches.
The staircase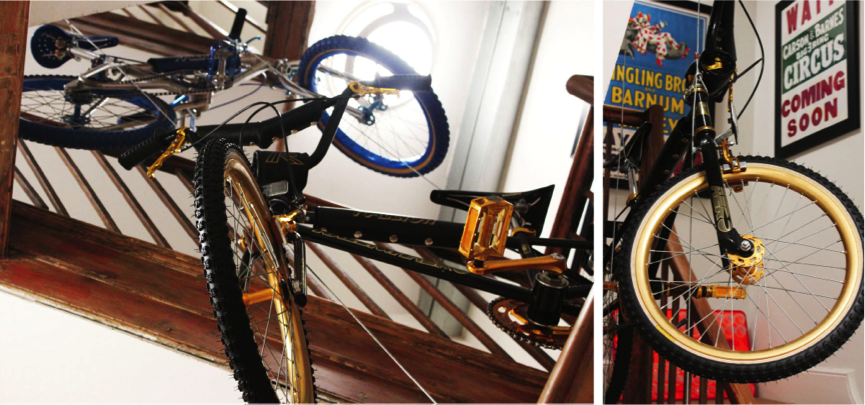 How do you utilise a space like a staircase in a creative way, over 6 floors and without causing health & safety issues or creating a hindrance in the event of fire? The BMX was a marketing phenomenon in the1980s and gained iconic status. Inspired by its story, I had several original bicycles suspended—top to bottom—through the central portion of our staircase.
This is just a glimpse into creating a unique office space for Pure. You may ask, why go to such lengths? In the creative industry it's even more important that your brand connects with clients—and if you truly want to stand out that applies right down to the way you package yourself.
About the Author

David Rogers is the owner and creative partner of Nottingham-based brand and packaging design agency Pure, which works with some major names in the U.K. such as Unilever, Wilkinson and Greencore, as well as international brands, specifically in Russia, including Natura Siberica and "Kpoxa".