A couple of things collided last week that started me noodling: a Met Office warning, and the eventual winner of The Apprentice. First came the news that the UK was experiencing a heatwave. For those of you in sunnier climes, hitting 32 degrees for a couple of days running might not seem a big deal, but here, it's worthy of a level 3 warning.
Of course, one of the more obvious indicators that we're experiencing amazing weather is the amount of flesh the British public decide it's time to expose. With this, though, comes the added pressure of looking good with fewer items of clothing on.
Then, later in the week, Lord Sugar uttered those magical words, 'you're hired', to Dr Leah Totton. The decision sparked a degree of controversy because her winning business idea is to open a chain of cosmetic clinics. It's a market that's experiencing explosive growth, up from £750m in 2005 to a forecasted £3.6bn by 2015.
One thing's for sure: although the clouds will eventually return, the democratisation of cosmetic treatment is set to stay fair for the foreseeable future.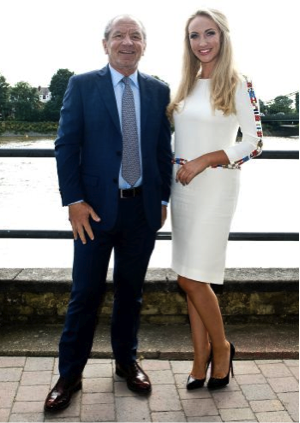 DIY beauty
Now, Lord Sugar being the canny businessman he is, recognises what L'Oreal has known all along: we all think 'we're worth it.' And, while treatments like Botox might not be for everyone, the advent of the ageless society means more of us are seeking ways to look our best for longer.
This, combined with a burgeoning 'makers' trend, has seen a number of brands create 'make me beautiful' products. Some, like Rowenta, are enabling us to do it at home. The Naturalis toolkit—a home micro-factory—bridges the gap between the cosmetics industry and DIY products. Co-created with French industrial designers Eliumstudio, Naturalis uses helical emulsion technology (a process widely used in the cosmetics industry) to enable people to agitate ingredients at high speed, creating their own cleansers, moisturisers and skin-nourishing lotions.

Others, like Concoction, are taking the DIFM approach to providing 'make me beautiful' solutions. At first glance, Concoction's range might seem like your average cocktail list. But take a closer look, and you'll see these ingredients are designed for the bath, not the bar.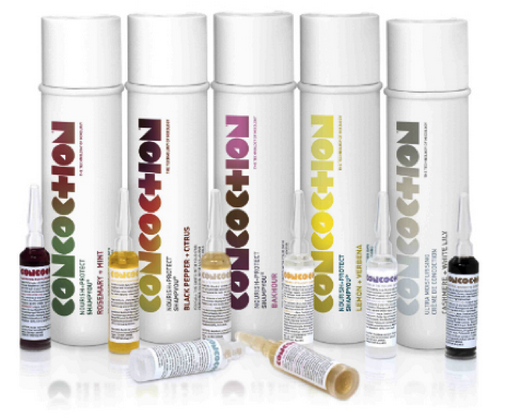 Opening soon at Selfridges for a limited time only, Concoction is a new beauty service that lets you create made-to-measure shampoos tailored to your hair type, colour and condition. Inspired by the art of mixology, customers start by picking one of four fragrances: rosemary and mint, lemon and verbena, black pepper and citrus, and Bakhour. They then select a shampoo base, and finish the mix with up to two vitamin-rich serum boosts. Completing the collection is the Crème de Concoction Conditioner, designed for all hair types. Expert mixologists will be on hand to guide you through the 256 possible combinations. And once you've called the shots, they'll shake, stir and bottle your Concoction while you wait.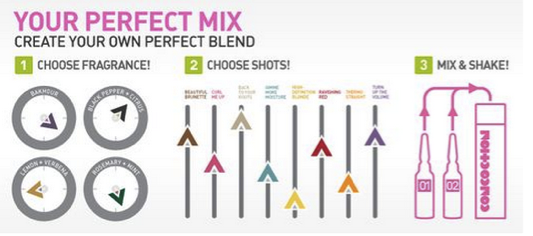 Toys for the boys (and girls)
Tools and beauty go hand in hand, though the Conair BaByliss Pro Volare hairdryer takes things to the extreme. With a motor made from real Ferrari parts, it's capable of pushing air to hurricane-like gusts of 80mph. However, this supercar hairdryer does come with a hefty price tag of $400, so is probably only likely to attract petrol heads and the professional hairdresser. What it does say, though, is that brands are exploring interesting ways and new technologies to attract more guys into the cosmetics market.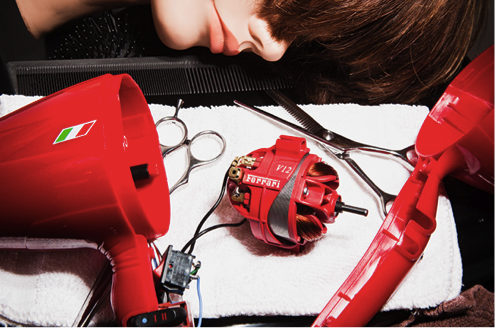 Other examples include US quirky brand Jack Black's launch of Age Less: DIY Power Peel Multi-Acid Resurfacing Pads for Men and Dry Erase Ultra-Calming Face Cream, alongside luxury lip balms. As well as the tools themselves, language plays a key role. Jack Black's cleansing pads aren't just any old cleansing pads—they have 'Power Peel' and 'Multi-Acid Resurfacing' qualities, whereas Kiehl's moisture gel is actually a 'Facial Fuel'. You have been warned: such products shouldn't be messed with and aren't for sissies.
While the Western European market is currently the largest male grooming market in the world, you'd expect Asia to take the lead eventually. Particularly when it comes to innovation, and probably led from places like South Korea, where the use of cosmetics is socially encouraged for men to help retain a youthful appearance.
South Korea's popular culture swept the globe in 2012 when K-Pop phenomenon PSY's Gangnam Style became the most watched video on YouTube, and the first to hit a billion views. It was even awarded the MTV Europe Music Award for Best Video, so its influence shouldn't be underestimated. In this part of the world, 'Make me beautiful' for men is all about image and status, hence the significance of the K-popsters with their aspirational smooth, pale skin. Unsurprisingly, this grooming tribe is now promoting BB foundation cream and anti-ageing products to everyday guys who want to look like them.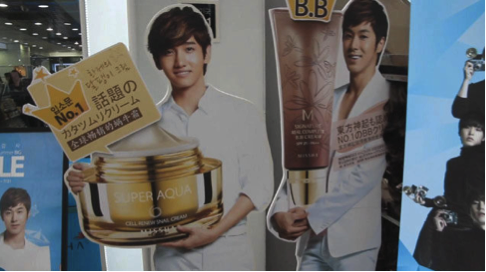 Future facing
With the advancements in technology only set to rise, who knows where it will all end? Hairdryers with Ferrari engine parts look limp next to French beauty brand Ioma's creation, Booster Jeunesse. Using MicroElectroMechanical Systems, a technology used by the Mars rover Curiosity to measure the atmospheric and ground gas emissions on the red planet, a sensor in the cap is placed on the skin. After three to five seconds, a bar of LEDs lights up, indicating the skin's hydration level and how many applications of the product are required. Bet those aliens are green with envy.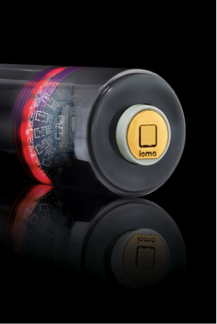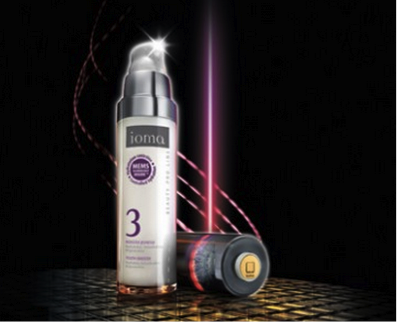 About the Author

Greg Taylor became founding partner in global brand design consultancy Elmwood in 1989. Now Director of Brand Provocation, Greg is the creator and facilitator of Step Change™, Elmwood's strategic tool for moving ideas forward. Clients include ASDA, Wal-Mart, Arla Foods, BBC, COI (Defra and DfT), Cable&Wireless, Comic Relief, Debbie & Andrew's, Durex, Glasgow 2014 Commonwealth Games, McCain, and the Met Office.