MINI is launching a new photography and design competition, now inviting creative minds from across the globe to turn on the lights. The creative community of the MINI Space platform is encouraged to interpret the theme of Lights Up! through their visual creations for a chance to receive tech prizes.
The artists are called to demonstrate how light integrates into the world around us. In the brief, MINI is asking them to render many "faces" and shades of lights, both natural and artificial, in urban surroundings and in the country. "Show it to us in all its gleaming varieties—soft and atmospheric or glaring and focused," the brand urges.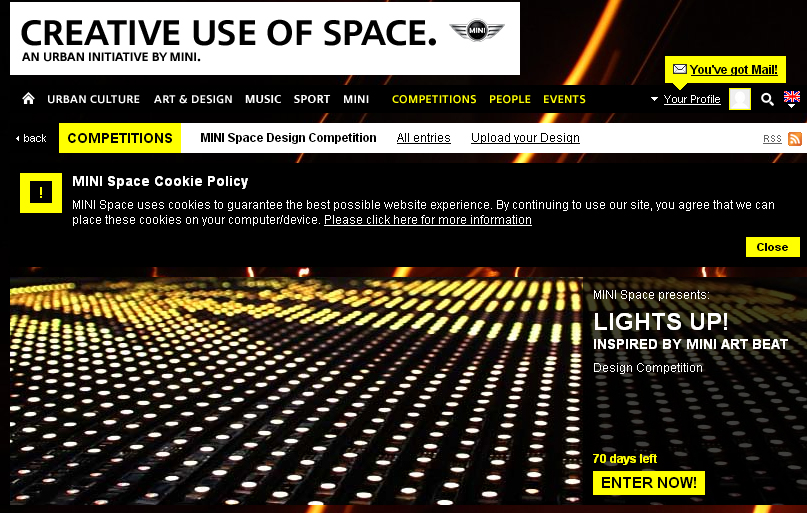 Members of the art and photography community have 70 more days to enter the competition—the deadline is October 14. The submissions are displayed in the digital gallery, and the most impressive pieces are used as a background of the contest's page.
Winners of the competition will get tech prizes including 21.5-inch Apple iMac 2.9 Ghz & MINI Liquid Mouse (for the 1st place), Nikon D5200 Camera & MINI Britcar USB Stick (for the 2nd place), and Roberts DBA/FM radio (for the 3rd place). The most voted entry will be awarded with the Projector Keyboard.