You can always count on blockbuster films to be home to a veritable smorgasbord of branded tie-ins. Yet from the Audi advert that is Iron Man 3 to The Man of Steel keeping his chiselled jaw smooth with Gillette, it seems that brands always overlook the bad guys.
Films benefit from the trade in equity that takes place by including branded goods as part of their story. Brands help to communicate character traits and in turn, consumers come to associate brands with these traits.
This is best demonstrated by the Bond franchise, where 007 is portrayed as a dreamy lady-killing sophisticate. As in Ian Fleming's original novels, brands are used to give readers a better idea of Bond's character. A cultured type who sips on Bollinger and martinis, he is evidently a man of money and good taste. Across the Bonds films, 007 cruises around in Aston Martins, sports Omega watches, conducts covert calls on Sony phones and aims Walther PPKs with expert precision. Yet, in Skyfall we see Bond downing Heinekens and driving Land Rovers.
Are we to suppose that he is now a beer swilling hard man? As viewers we start to question whether it is Bond or Heineken who will be benefiting from this trade off.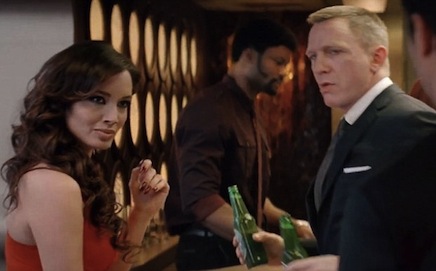 Despite the once debonair Bond's misguided new product alliances, one thing never changes. Brands always position themselves on the side of the protagonist, the ally or magic token that allows the hero to succeed in his mission.  But why don't brands sometimes embrace the dark side? Surely there's a covert appeal in the glamour of bad boys and naughty girls.
Just think:
Evil henchmen are always in need of sturdy boots (the only kind suitable for evil doing), making a Timberland sponsorship a natural development.
Imagine Javier Bardem's super creepy Silva doing a number for the Schwarzkopf Nordic Blonde range.
Could Whiskas have capitalised on the gloriously evil Blofeld's soft spot for cats?
Not to mention Goldfinger resplendent in Cartier.
Ridiculous perhaps, but about as on brand as Bond knocking back another Heineken. Once brands succumb to siding with the enemy, the possibilities are endless.
About the Author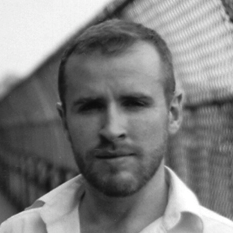 Stephen Lynch is the Senior Art Director at Aesop Agency in London. He has over 10 years experience in integrated marketing. Stephen has created award-winning promotional and experiential campaigns for a number of leading brands including the Heineken UK and Pernod Ricard portfolios.