MINI is exploring the new facet of "non-normality" in the new effort which invites the UK audience to trade their creative ideas for a chance to get a new MINI car. The initiative, rolling out as part of a broader "Not Normal" campaign, calls consumers to submit their creative thoughts as a bid in the auction for the vehicle of choice. Money is not accepted here, only unconventional approach is welcome.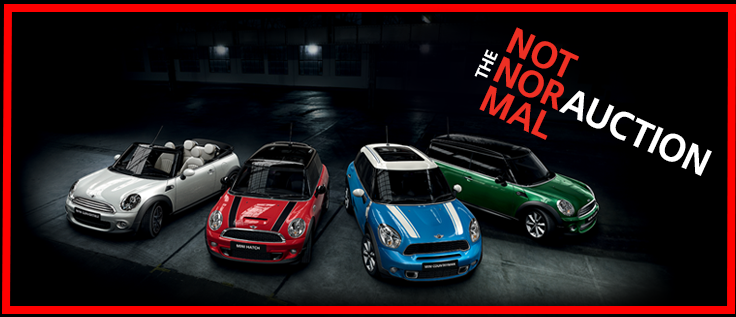 MINI is accepting inventive ideas—weird, brilliant, scary and inspiring—from September 12 through October 1 on the brand's Facebook fanpage. The pledges submitted by the fans now range from a name change, a hot coal walk to building the car with one's own hands and getting a MINI tattoo to name but a few. To enter the competition, one is to fill the form by entering some personal info, indicating the desired car model, and—most importantly—sharing a creative bid. The ideas will be shortlisted and put to the public vote from October 3-10.
The auction is inspired by the results of a study conducted by MINI to discover how Brits feel about "creative currency" that helps get things for ideas and creative solutions, not for money. The research reveals that 77% of the respondents have utilized their creative power in making appeals on social media channels or in blogs (10%), auctioned items they no longer used (56%), or made and sold stuff (27%) and traded in their DIY skill (22%) to get money for a purchase or service they wanted. One in ten confessed they would like to use such ways to generate money, beyond the save-and-pay scheme, to pay a bill, and 30% of Brits say they would love to spend their creative currency to receive a new vehicle. The research discovers that Brits are «topping up» their monthly income to the tune of £100.
"Brits are becoming much more enterprising about how they go about getting what they want. We wanted to respond to this trend with the auction—at MINI we find this inventive spirit inspiring and want to celebrate by offering the chance to own a MINI by pledging to do something unusual," commented Michelle Roberts, General Manager for MINI Brand Communications.