As part of its fall-winter 2013 campaign, adidas Originals is rolling out an effort, SneakerSwitch, packed with fan creativity. The brand is inviting public to try its miadidas customization feature and share the result for a chance to receive a one-of-a-kind shoe that is designed by adidas ambassadors or other winners of the competition.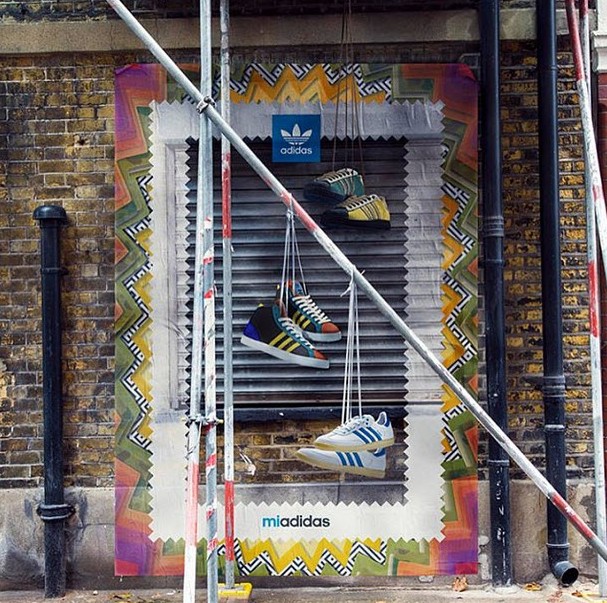 The competition is rolling out from October 11-25 across the globe. To participate in the effort, adidas fans are to create their personalized design for 9 sneaker styles (mi Samba, mi LA Trainer, mi Pro Model and more) on the miadidas platform, share the designs via tweet using the #miadidas #sneakerswitch hashtags, adding a few words about what has inspired their creation. The designs can also be shared on Facebook or via an e-mail or can even be posted to a blog, but in the Terms and Conditions, adidas notes that only works shared by Twitter will be accepted. The winning entries will be selected based on creativity, embroidery and shared inspiration.
For the initiative, adidas tapped celebrity faces from various creative fields— DJ Neil Armstrong, drummer/producer Daru Jones, actor, director and screenwriter Noel Clarke, photographer Oliver Rath, restaurateur and food personality Eddie Huang, and traveler/photographer Jenah Yamamoto—to kickstart the initiative with their own creative vision splashed onto a shoe. Their interpretations will be delivered as gifts to the winners of the contest. The brand doesn't specify how many winners will be shortlisted.