Brave, Mother and Wieden + Kennedy London have "rebranded" feminism for the November issue of the women's magazine Elle UK. The campaign aims to draw a new picture of what feminism is, without any labels. For the project, the agencies have teamed up with feminist groups— Mother partnered with The Feminist Times, Brave worked with teenage feminist campaigner Jinan Younis, and W+K collaborated with two women behind the Vagenda website, Holly Baxter and Rhiannon Lucy Cosslett.
While women are a mighty force in today's society, for some it's still hard to throw back all the offensive, stupid and outdated epithets emerging from sexist attitudes. The effort's goal is to change the way women are portrayed and encourage female readers to contribute to this revolution.
For the project, Brave released an infographics-inspired test "Are you a feminist?" while Mother presented a vibrant print highlighting sad statistics around the fact that men earn more than women, doing the same job. View both of the works below.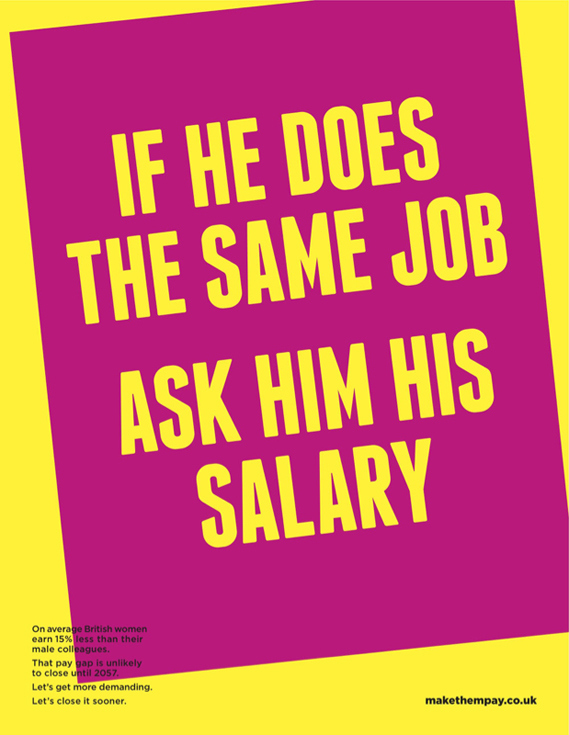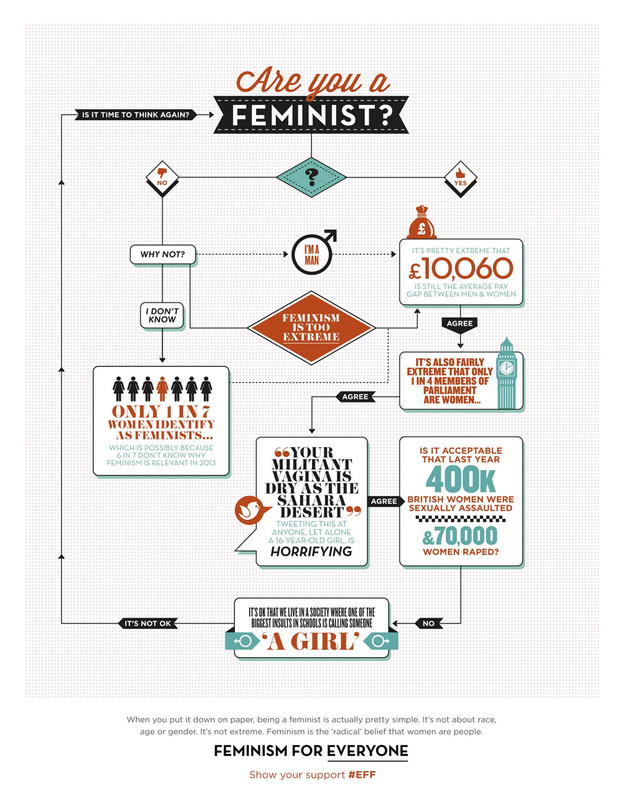 In a tie-up with W+K, cofounders of Vagenda blog, Holly Baxter and Rhiannon Lucy Cosslett, have created a print ad manifesto, "Sod the Stereotypes," that lists all the words that women are not. It looks like a rhymed statement from a lady who is totally fed up with all the cheesy names and classifications. "I am not […] a 'woman on the verge' who needs to 'calm down dear,' […] not a lady, or a tramp (or a vamp), or a bit of anything (alright or on the side), […] not a yummy mummy, or a mistress, strumpet or 'thinking man's crumpet'. I am a woman, and…," the written speech culminates with a silent invitation to readers to add a proper ending.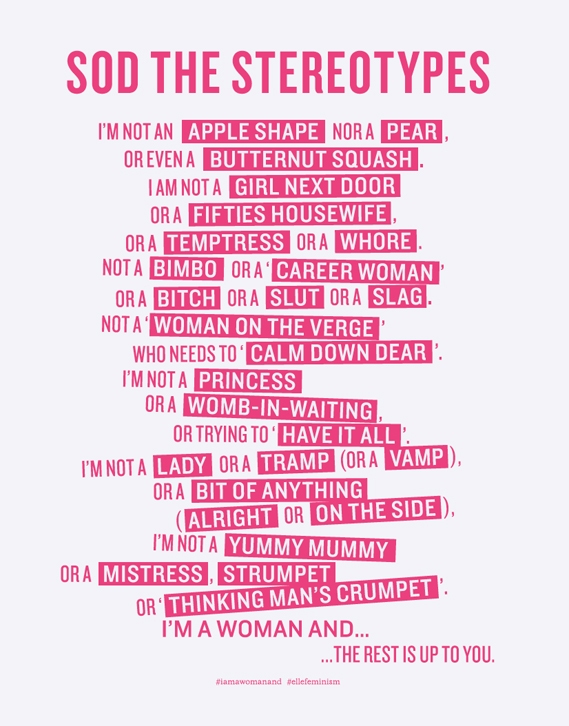 The November issue of Elle UK features a nearly blank page with the green words "I am a woman, and…"—readers are invited to tear the page out and fill it in with their own statement of what a woman is today. The slightly gray page features some suggestions in white like "I'm single by choice," "I tame lions," "My partner is 10 years younger," and even "My legs are hairy." On completing their own personal declaration, the women are invited to share it with the online community, using the #imawomanand hashtag on Twitter and Instagram.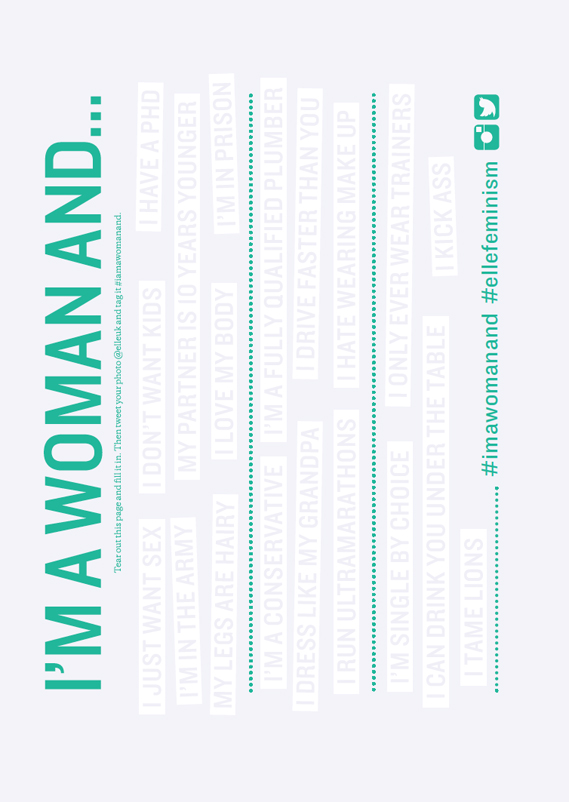 As part of the campaign, W+K is also launching an interactive window display at 16 Hanbury Street. The installation features a giant red apple (which is mentioned in the first line of the manifesto, «I am not an apple shape»). Once users outside the window tweet their own statement with the #imawomanand hashtag, they get a label inspired by the fruit featuring their tweet. The micro kiosk will be available throughout October.