The Coca-Cola Company unveiled new products and package designs in the ranges of Coca-Cola, Vitaminwater and the Drops, at the National Association of Convenience Stores (NACS) show in Atlanta, GA, USA on October 12-15. 
For its flagship soda brand the company is introducing a new packaging based on the cold-activation technology. A new Coca-Cola 16 oz can will integrate graphic elements that change colour depending on temperature. On the front, the can will feature a legendary contour white glass—when the packaging is chilled to 7.7 degrees Celsius, the three blue cubes are to emerge inside the glass. The similar technology is used in cans for MillerCoors beer and Hiball energy drinks.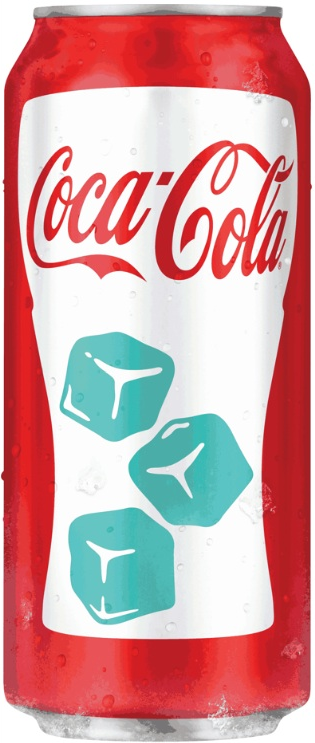 The company will also introduce a limited-distribution 19.2 oz Coke can to some selected markets across the USA at a suggested retail price of $0.99. The sleek cans will highlight the brand's promotion of ESPN's "College Game Day" show as well as partnerships with NASCAR and the 2014 FIFA World Cup.
For such brands as Diet Coke, Fanta, Barq's and FUZE, a new 6-pack of 12 oz. cans, "Sixer," will be available in the U.S . Sixer is a thin cardboard package that allows flexible storing—it can be placed horizontally or vertically for convenience.
Among other new offerings, the company is set to extend the range of zero-calorie, naturally sweetened "Drops" liquid water enhancers for Minute Maid and Vitaminwater, slated to launch early next year. For the energy drinks fans, the Vitaminwater Energy drinks will be relaunched to offer low-calorie, naturally sweetened energy of green bean coffee extract and B-vitamins. The drinks in 12 oz cans will contain 50 calories per serving.