From October 14th through 17th, Saatchi Gallery holds the New Sensations Exhibition, which is one of must-attend art events of Frieze Week in London, discovering the emerging artists among recent art school graduates from across the UK. 
Like in the previous year, a special partner of the event, which is probably the «artiest» spirit brand of our days, Absolut vodka, again has used this public platform to promote its philosophy of an «unparalleled creativity» and commissioned the finalists of New Sensations 2013 to re-imagine the Absolut Cobalt Blue colour. Three of twenty young artists, chosen by the judges, are now having their artworks displayed at the Saatchi Gallery, alongside the 2012 winner of the Absolut commission, Antonio Marguet. Moreover, they are shortlisted for the 2013 Absolut Studio Fund—a money prize awarded to the overall winner to help him or her fund their own art studio for a year.
In the best traditions of contemporary visual art, the three shortlisted works for ABSOLUT are thought-provoking and highly imaginative. View them below.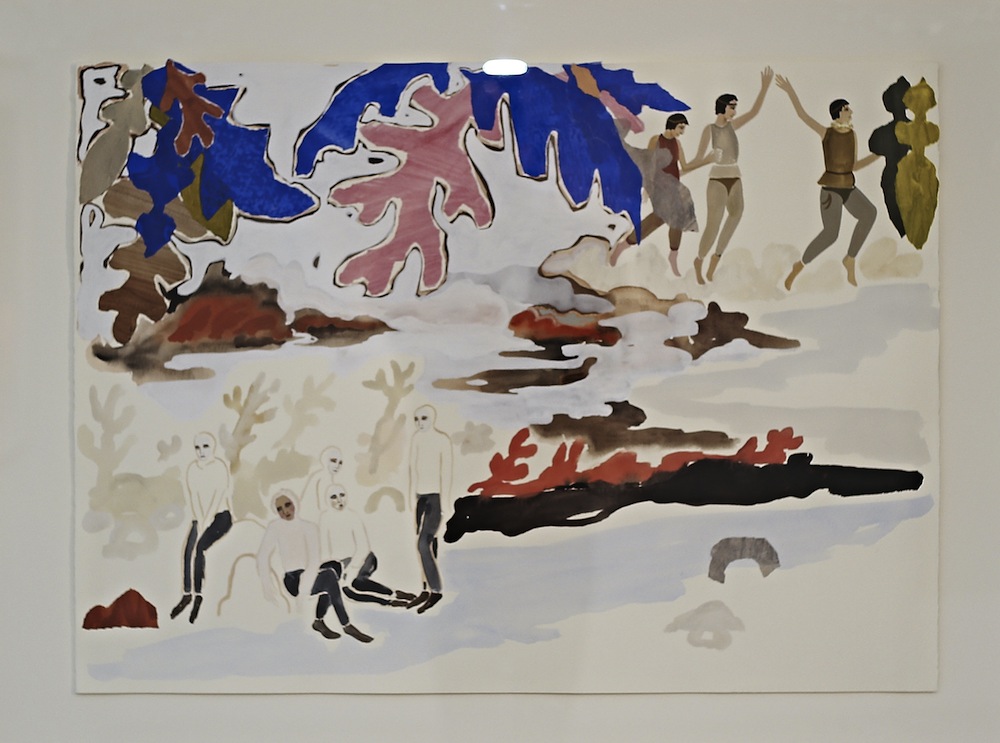 "The inky dark, yet bright quality of the Absolut cobalt blue reminded me of passages in a book I read recently, The Crystal World by JG Ballard. Within this book there is a rendering of a landscape afflicted by both night and day, where the days are dullened and the nights sparkle. My painting draws upon the atmosphere of these passages, using Absolut's cobalt blue to lend inkiness to the image."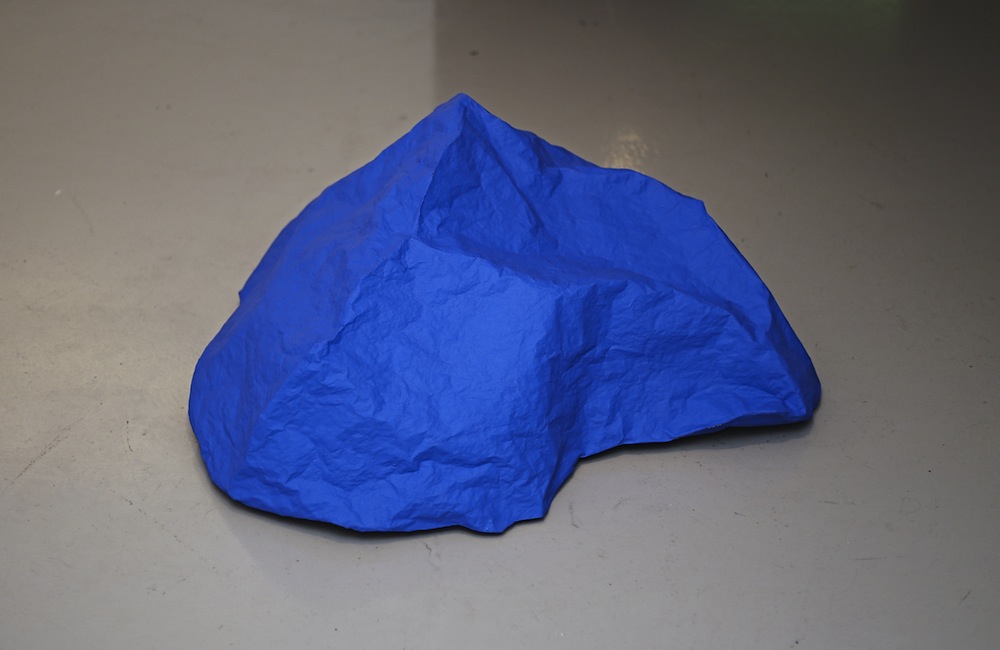 "I wanted to make a rock out of thin matte ultramarine paper, referencing works of both Yves Klein and Anish Kapoor. Paper sheets are pressed against the surface of a rock to replicate its texture, then removed and joined at the sides to create a complete but hollow shape of a rock. When lit from the side the sculpture appears slightly translucent, creating a resemblance of ice, its hollowness revealed."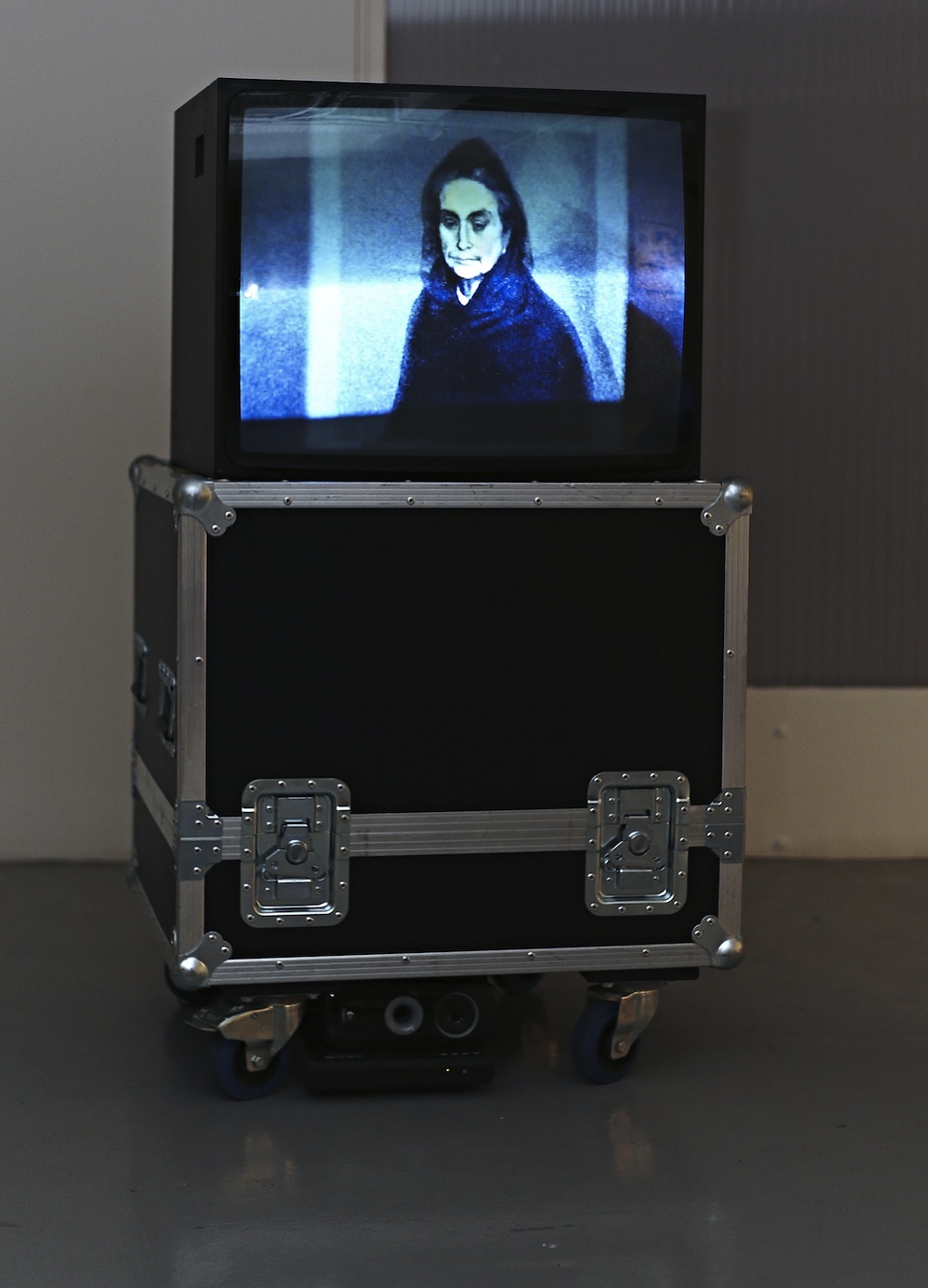 "The colour blue runs just as a deep in any British Citizen—Princess Diana's iconic blue dress and engagement ring, the sea and sky surrounding us, flying on our Union Jack flag and something blue will be worn by every bride across the country. My piece includes footage of such examples of blue within our culture as part of the British way of life."
The New Sensations Exhibition is open 14th – 17th October 2013, 11am-6pm, at the address: B1, Victoria House, Bloomsbury Square, London WC1.
The art story of Absolut began back in 1986, when the brand invited Andy Warhol to create the first iconic advertisement inspired by the Absolut bottle shape. Over 27 years ,  the brand has collaborated with nearly 100 unconventional artists, commissioned about 800 art projects and launched dozens of limited editions.