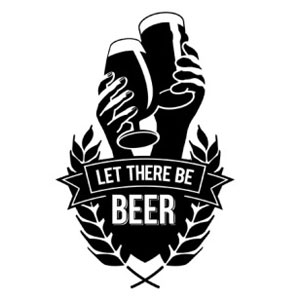 On the 27th of June, the UK brewery industry joined forces and launched a major campaign, called 'Let there be beer'. With this campaign, breweries, including SABMiller, AB Inbev, Carlsberg, Heineken and Molson Coors, try to change the image of beer and combat falling sales. Inspired by a ten year campaign in Spain, which saw the category return to growth, the brewers want to reignite the consumers' love for beer and want them to rediscover the category. This new campaign underlines the difficulties the brewing industry is experiencing.
At CARTILS Branding and Packaging Design Consultants, we believe that changing consumer needs and behaviour form the basis for the pressure on beer brands. We have identified two movements: on one side consumers seem to move towards more distinctive and premium alcoholic beverages having a more grown-up image, like wines and spirits. On the other side we see consumers move towards more accessible products with a younger image, like ready-mixed and flavoured drinks.
For breweries it is of key importance to be aware of and to respond to these movements. Looking at the international beer market, we already see some initiatives showing that, despite of the difficulties, there definitely are opportunities to handle the increasing pressure on the category.
Preference for distinctiveness and premiumness
Firstly, in order to counterbalance the shift to other, more premium beverages, we see that beer brands try to enhance their premium character. An example of a beer, which is tapping into a more (higher-alcohol) premium beer category, is the new Beck's Sapphire. This beer, served in a sleek black bottle at high-end clubs, bars and restaurants, is brewed with rare Saphir hops giving the beer a different taste. Another way in which brands try to meet target's need for 'premiumness', is adding refinement to their packaging. Nice examples of brands that are doing this are the new bottle designs of Miller Lite and Kronenbourg.
On top of that, another shift is visible: beer lovers are turning more and more to craft beers from small and independent producers. These beers, very popular in the UK and the US, are more distinctive, innovative and flavour-forward compared to regular beers. We see that larger beer breweries try to jump on this consumer trend as well, by either purchase or invest in craft breweries. Molson Coors, for instance, recently launched The Craft Collection, presenting a selection of award-winning beers from a selection of craft breweries, including the popular Blue Moon.
Another example is Anheuser-Busch's acquisition of the well-known craft beer Goose Island. The fact that these large companies are paying attention to this development shows the impact of this trend on the beer market.
Preference for accessibility
Secondly, consumer preferences, in particular those of the younger ones, seem to move towards more accessible and convenient products. In general, beer doesn't match with these needs because of its bitter taste. Therefore, it seems that breweries have a hard time attracting young consumers. However, to counterbalance this movement, we see that beer brands introduce more accessible variants by, for example, adding flavours to their products. These flavours reduce the bitter taste of hop and make the beer more appealing for a younger audience.
Mixing beer with soft drinks is another way to make the product more accessible. Consumers have been doing this at home for ages already, but nowadays breweries produce these beer-mixes as ready-to-drink products, also called radlers or shandies. This concept originally comes from Germany, where people usually mix drinks, but nowadays we see this trend in other countries and parts of the world as well.
Hereby a new beer segment is created. International brands who applied this trend include Coors Light, with its ice tea flavoured beer, and Amstel and Foster's who both recently launched lemon flavoured radlers. In line with this, Bud Light introduced two beer cocktails: Lime-A-Rita and Straw-Ber-Rita. The brewery noticed that beer drinkers were mixing Bud Light Lime with margaritas and therefore decided to blend the two drinks together to cater consumer's needs.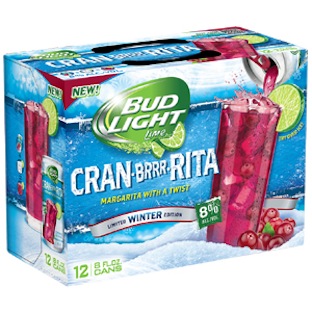 A different trend, which also fits into consumers' need for accessibility, is the increasing popularity of non-alcoholic beers. These beers are not only accessible because they can be consumed every moment, they also fit into the health and wellness trend we are currently experiencing across multiple categories. People are getting more and more conscious of their health and are therefore adjusting their consumption patterns.
With these beers, consumers are paying attention to their health, but simultaneously can enjoy a beer. Stella Artois NA, Baltika 0 and Tuborg Super Light are examples of beer brands who applied this trend. Furthermore, the growing light beer segment, in which beers have reduced alcohol and calories content, is an answer to this trend as well. Great examples of light beers include Bud Light, Miller Lite and Amstel Light.
It may be clear that, if beer brands want to keep and preferably increase their market shares, they have to respond to these consumer movements. However, another possibility to achieve market growth is to look for potential new consumer groups. We already see this happening with brands that no longer just focus on men, but also start targeting female drinkers. For instance, Carlsberg and Molson Coors launched respectively Copenhagen and Animée beer; both designed to attract stylish and modern consumers, especially women.
Another way in which brands try to appeal to women is by introducing alternative, non-beer products, like ciders. Heineken and Stella Artois, for example, both added ciders to their assortment with their brands Jillz and Stella Cidre. Also Baltika complemented its product line with the light and sparkling drink called Eve, aimed at the female drinker as well. Though, brands need to be careful with this way of targeting women, because there are definitely women who are not looking for female-specific drinks and designs. Among them, brand initiatives like this may lead to misunderstanding and resistance. Therefore, it is important that brands carefully determine their strategy to reach these potential consumers.
The examples explained above have shown that the challenging developments in the market do not necessarily prohibit future expansion for the beer market. The presented consumer movements underline the importance for breweries to be innovative and to respond to the needs and wishes of their different target groups. By launching new products and packaging designs and/or by defining potential new consumer groups, beer brands can definitely create new opportunities in the, sometimes difficult, beer market.
So, our advice would be to keep a close eye to your target audience and to keep innovating accordingly. Doing this will make sure that there remains enough reason to keep raising the glasses and toast 'Let There Be beer!'
About the Author

Gaston van de Laar is the Client Services Director at CARTILS, an international brand design agency with offices in Amsterdam and London.  Gaston has over 20 years of comprehensive design and branding experience and is overseeing all strategic and creative output and responsible for client relationships.