Uniqlo is launching Uniqlo HairDo, an unexpected addition to the lookbook of the 2013 Fall & Winter collection—the Japanese clothing brand is unveiling simple hairstyles that will best fit the new items of the brand. All of the hairdos are DIY ("do-it-yourself"), and the brand is explaining how to create each of them with a step-by-step tutorial.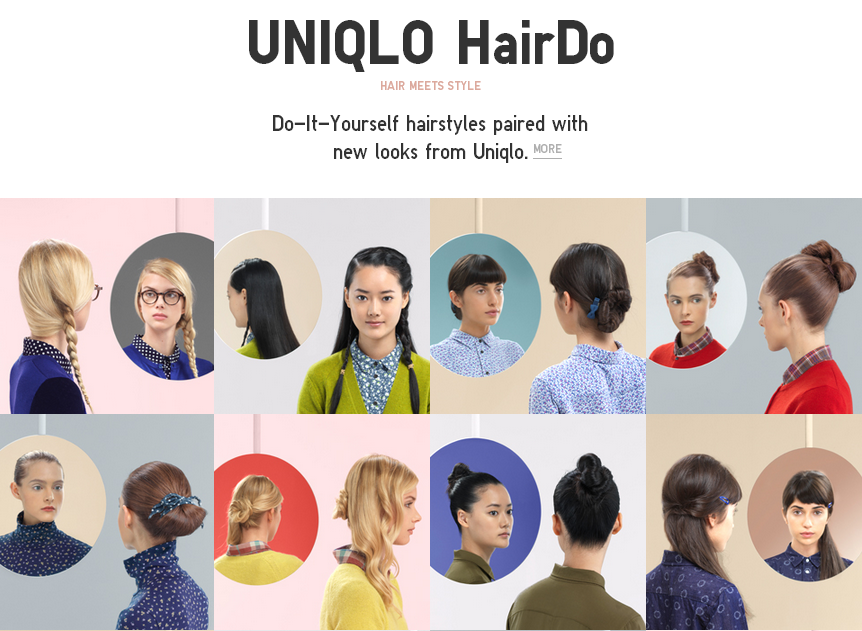 There are 16 female hairdo-s ranging from The Lily Side and The Side Beehive to The Kristy Roll and The Roll Down. The styles are displayed in a grid-mode on a dedicated page where "style meets utility." By clicking on one of the windows, one will discover a detailed scroll-down guide that includes short text descriptions for each of the stage, photography (by Carl Kleiner) and animated gifs. The illustrations can be pinned for a Pinterest board.
The final photo features the girl with the hairstyle, who is wearing a selection of clickable items from the latest Uniqlo collection—together with the hairdos, they form a cute stylish look. Developed by Japanese studio Projector, the new digital feature complies with Uniqlo's LifeWear philosophy.