Dior unites 15 international female artists for its unique exhibition, "Esprit Dior, Miss Dior," now opened at the Grand Palais in Paris. The display is devoted to the famous women's fragrance Miss Dior which gets interpreted through the creative vision of women in art. 
The exhibition spans 66 years of the Miss Dior history, breaking into six themes. "The Miss Dior exhibition showcases the timeless, modern character of this fragrance. The exhibition traces a dialogue between Art and Dior, eternal ally to artists,» says the the dedicated micro-site. It brings together the inspirations of The House of Dior in creating and promoting the fragrance introduced back in early 1947 as the first Christian Dior's perfume. The themes include "Perfuming the Fist Fashion Show, 1947," "The Misses of 30 Avenue Montaigne," "Behind the Bottle," and more. Each of the exhibition's sections is briefly described on the site.
The brand has also collaborated with creative minds who interpreted the signature codes of Miss Dior in an unconventional way. "Dior gave carte blanche to 15 international female artists from all corners of the globe to decipher the unique fragrance. Their outpouring of free artistic expression unleashes the carefree legend of Miss Dior for future generations," explains the site. The artists include Carla Mattii, Hannah Starkey, Liang Yuanwei, Karen Kilimnik, Alyson Shotz, Nika Zupanc, Polly Apfelbaum, Joana Vasconcelos, Carole Benzaken, Lara Baladi, Maria Nepomuceno, Tomoko Shioyasu,  Shirin Neshat, Ionna Vautrin, and Lee Bul.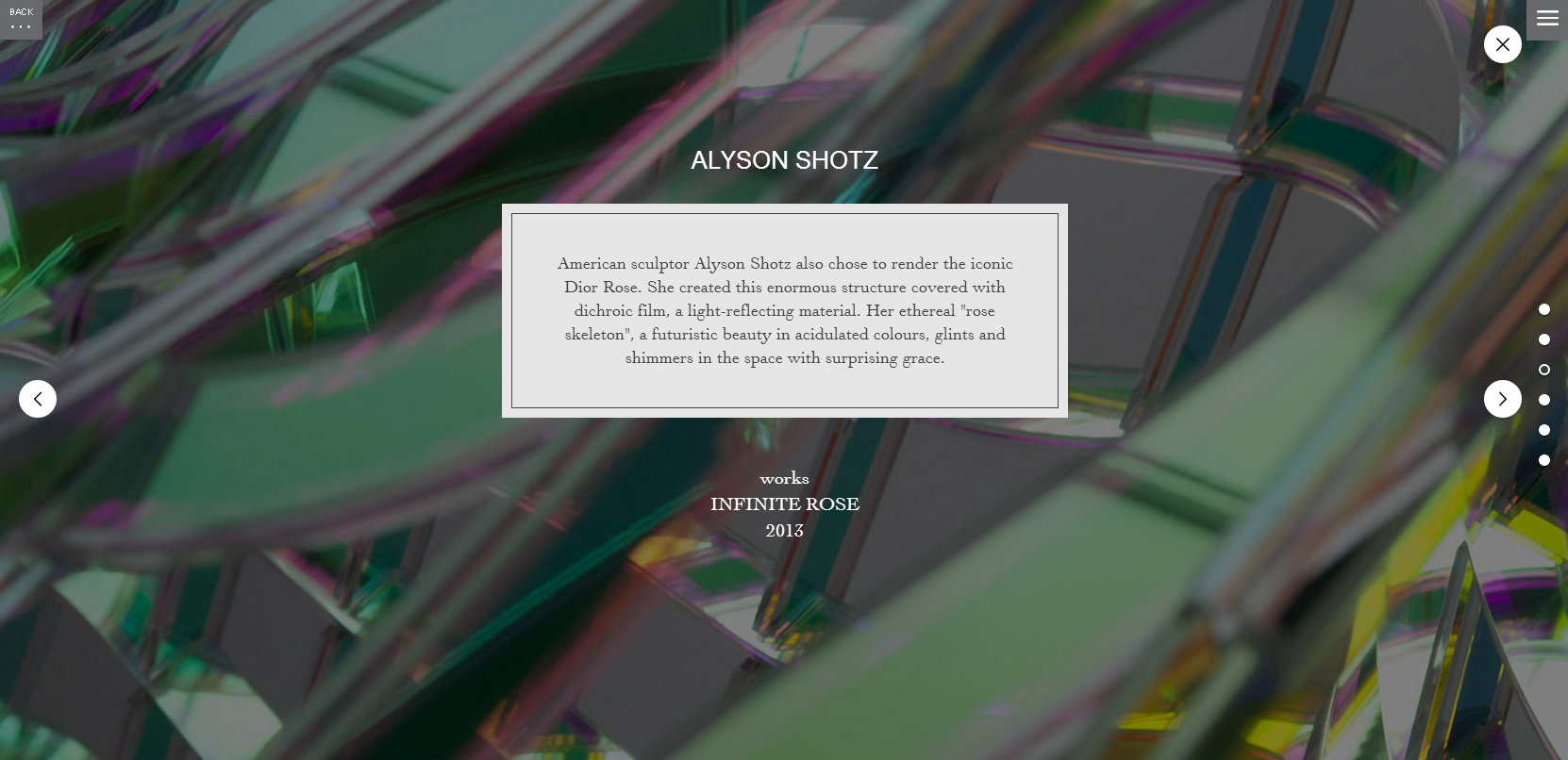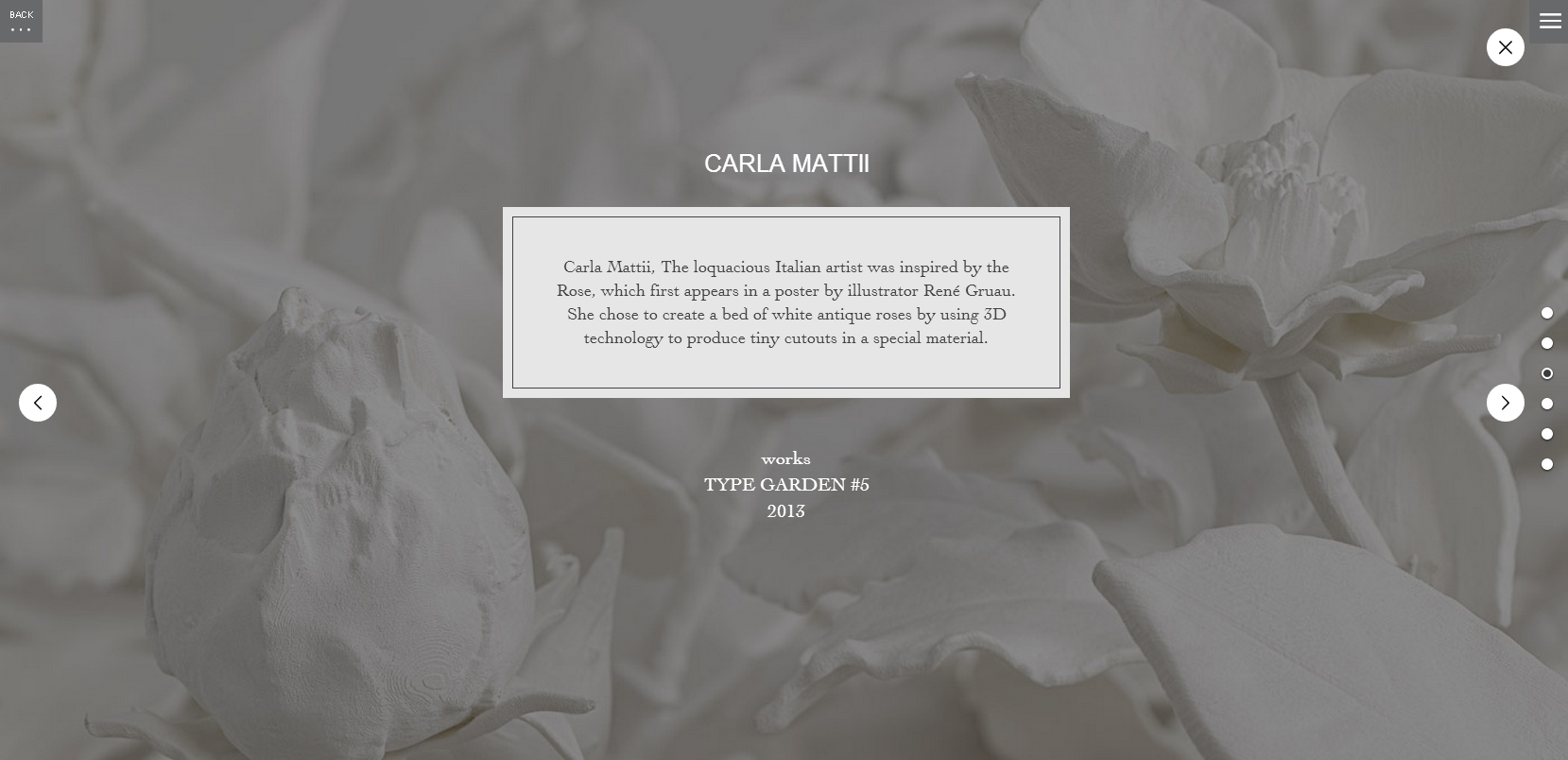 The creations—films, photos, installations, product designs and more—are described on the online destination. Some of the artworks pay tribute to Miss Dior's current face, actress Natalie Portman.
The large-scale exhibition is open November 13-25, admission is free.