Hermès has taken its "Petit h" collection, which is focused on reusing and recycling industrial leftovers, to London. The project, presented at the brand's store on 155 New Bond Street, introduces stylish items create from discarded materials and defective inventory. The exhibit is open from November 20 to December 7.
The project that is in its 4th year was initiated by Pascale Mussard, the 6-generation descendant of Thierry Hermès, the founder of the brand. The idea behind the project is based on the wabi-sabi Japanese concept, which sees the imperfection of something as its beauty.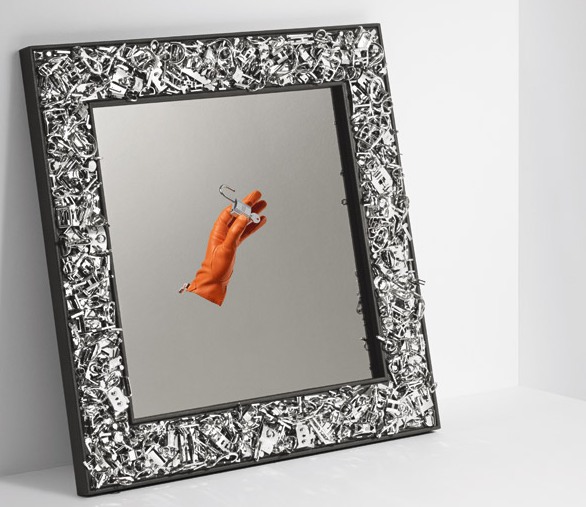 The selling exhibit in London has been installed at the store by British designer Faye Toogood. It's the first time the ground floor of the boutique got stripped of Hermes signature items like Kelly bags and small leather goods, to make room for the «Petit h» items. The collection includes a range of practical items designed by Mussard-invited designers. For instance, it features the Starbucks-style cupholders created from lavish calfskin leather, the croc laptop bag featuring a repurposed Birkin strap (the item can also be used as a pillow), mirrors with frames made of handbag hardware, and many more.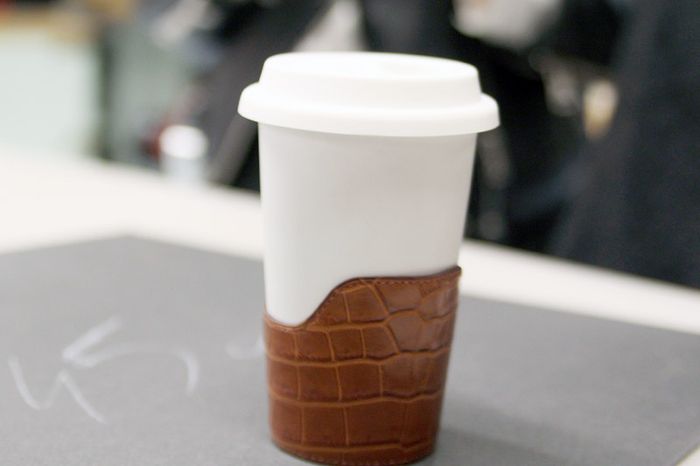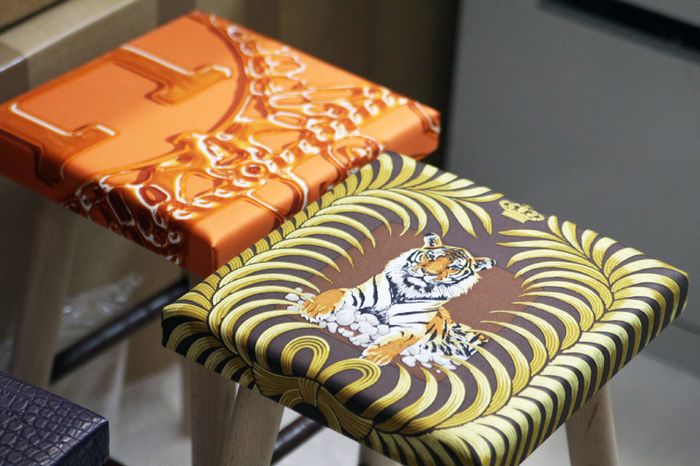 "The idea is to create exceptional objects that are unique in their spirit of invention and in the quality of their execution," explains Pascale Mussard. "At Petit h, a laboratory of re-creation, we test our limits in terms of shapes, materials, colours and techniques. We recreate, resew, renovate, remake, reinvent. Rebirth is the underlying approach."
Hermès has released a series of videos, explaining the philosophy behind the project.