Louis Vuitton explains the Art of Gifting in a new promotion designed to introduce the brand's Holiday 2013 catalogue. Unlike the Art of Packing video series, the new effort is designed not to teach consumers some real practical skills, but just to showcase an adorable selection of new luxury goods, from iPhone cases and scarves to bags and ties.
The digital catalogue is built around the Goose's Game dating back to the times immemorial. The digital catalogue features 39 (not 63 as in the original version) numbered spaces, each containing a product from Louis Vuitton. The spaces are arranged in the tile mode. Users can discover more about the items and even watch a super-short video about it in the tile. They can also play the game, moving back and forth (each space has its own instructions).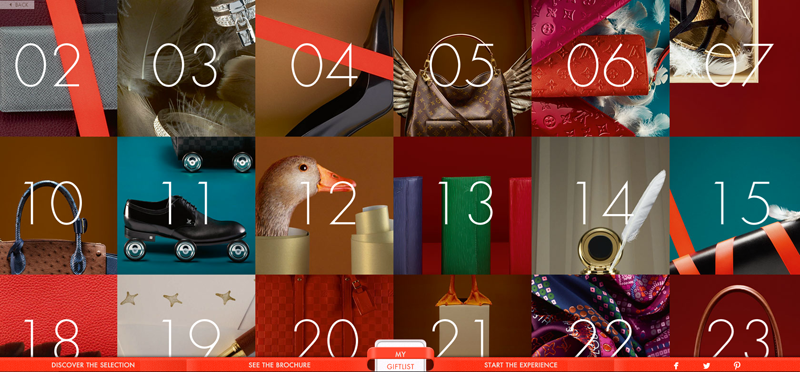 The items from the Holiday 2013 catalogue have been photographed by Coppi Barbieri, and the visuals feature a lot of references to a goose—the bird itself, its legs, feather, beak and more. The vibrant, clean and crisp visuals of the holiday collection are also posted to the Facebook page of the brand—they can be scanned with the LV Pass mobile app to shop the selection from a smartphone.