Unilever is giving its flagship male grooming brand, Lynx, an image facelift with the launch of the new product, Lynx Peace. The new range, which will include a body spray, a deodorant, a hair styling gel, a shower gel, a shampoo, and a cream, is positioned as a sophisticated addition to the portfolio of the traditionally "naughty" brand for young males.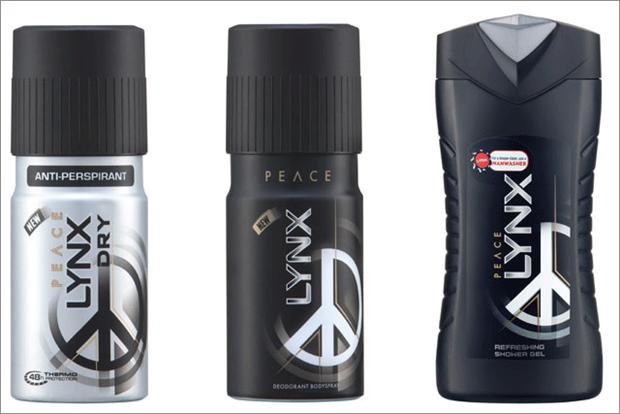 The design of the new Lynx Peace will feature the broadly recognized peace symbol. Most probably, the product messaging will also sync with the "love for all" philosophy—the strapline of the new campaign will be announced in the coming months. A £9m media push will be rolling out across multiple platforms including TV, digital, print, radio and, of course, sampling give-aways.
"Lynx Peace will be our main focus for 2014. Its mixed citrus, pepper and ginger scent will appeal to guys seeking a unique and edgy youthful fragrance," commented brand manager Mark Aschmann to The Grocer. "We believe we have created a sophisticated offering, which will appeal to both new and existing guys seeking a unique and edgy fragrance on the market."
The brand has experienced some decline in the past year—the sales have fallen 12.5% by value and 8.7% by volume. One of the reasons behind it is gifting during the holiday season. In fact, in 2012 the brand "overdelivered by about a million units, which affected volume sales in Q1 this year," added Aschmann.