Amsterdam is paying tribute to its heritage by launching a line of quirky souvenirs. To celebrate the 400th anniversary of its canal district, the city releases a set of designed bottles, Amsterdam Canal Aqua. Each of the four bottles is filled with water that is taken from the most recognizable Prinsengracht, Keizersgracht, Herengracht and Singel canals.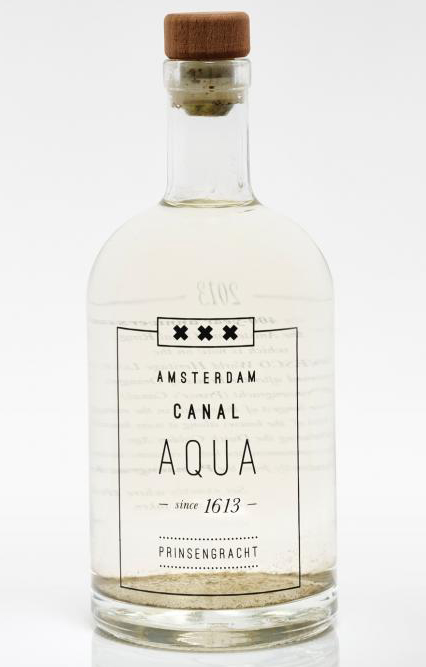 The canals were built in the 17th century, and they become the UNESCO World Heritage Site in 2010. Now, a piece of history is bottled and distributed through this commemorative set. Each of the specially designed bottles relates to one of the four canals and tells its own story about how the canal was constructed—the text is featured on the back label.
There's also a QR code that, when scanned, shows where exactly the water in the bottle has been taken from. So, the new campaign literally pays tribute to the original sources. The bottle itself looks vintage, as if it was corked centuries ago and discovered just now.
The Amsterdam Canal Aqua can be purchased for €50 per bottle at selected stores across City of Amsterdam—as a collectible piece only, not for drinking. The Amsterdam Canal Aqua project was developed by the Amsterdam office of the international creative innovation network Iris.