Jack Daniel's Australia celebrates the festive season with a launch of a new interactive experience that focuses on the heritage of the brand and its Lynchburg distillery in Tennessee. The online hub, developed by Arnold Furnace, invites visitors to embark on the tour across the location and discover how they create Jack Daniel's, one of the most popular Christmas gifts for men of all times.

The animated hub is developed in the black-and-white palette, with little inclusions of red, gold and green, and looks like a precious papercraft piece. The visitors to the site are invited to explore the digital space by browsing the six categories. They can learn more about the legendary Barrel Tree, discover and win the limited edition Holiday Select, win a trip to Lynchburg, and also send a holiday card.
To win the holiday select bottles, contestants are to write a short explanation who and why they would like to share the gift with. The brand is giving away 5 bottles every day through December 25. The limited edition whisky is "bottled straight from the Barrel Tree once every year"—it releases an aroma of rich apple and blackberry tones enhanced with sweet and heavy oak notes. It also features undercurrents of cinnamon and nutmeg. The site also features a list of Australian venues where the limited edition bottles can be purchased.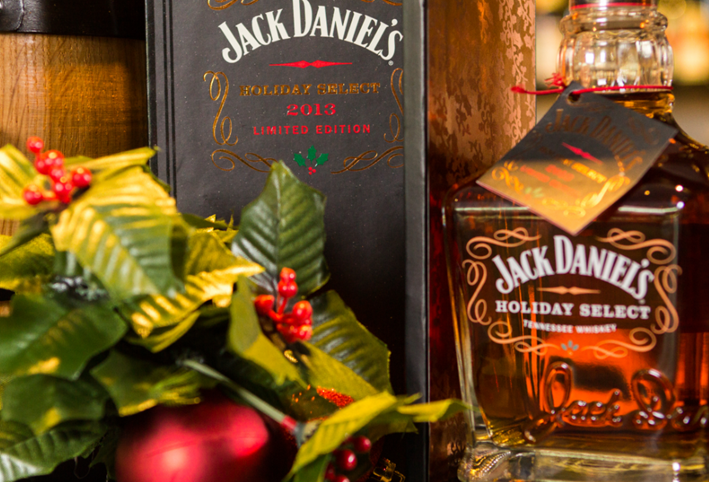 Australians can win a trip for eight to Lynchburg in the USA—to enter the competition, they are to purchase a specially marked Jack Daniel's premix or any of the brand's whiskeys and submit the unique code. The promotion runs from November 1 through February 28, and the winner will be announced on March 3.
Visitors to the site are also invited to send their friends and family branded Christmas cards that are celebrating the heritage of the 147-old Jack Daniel's brand. There are eight cards, in the same paperlike aesthetics, featuring the bottle of the whisky along with an inspirational message.