While Shanghai has been suffering from hazardous, record-breaking PM2.5 air pollution for the past couple of days, the local office of the creative agency Saatchi & Saatchi has decided to brighten up the situation and bring some sunshine to the streets of the city—creating an additional PR for its client Minute Maid.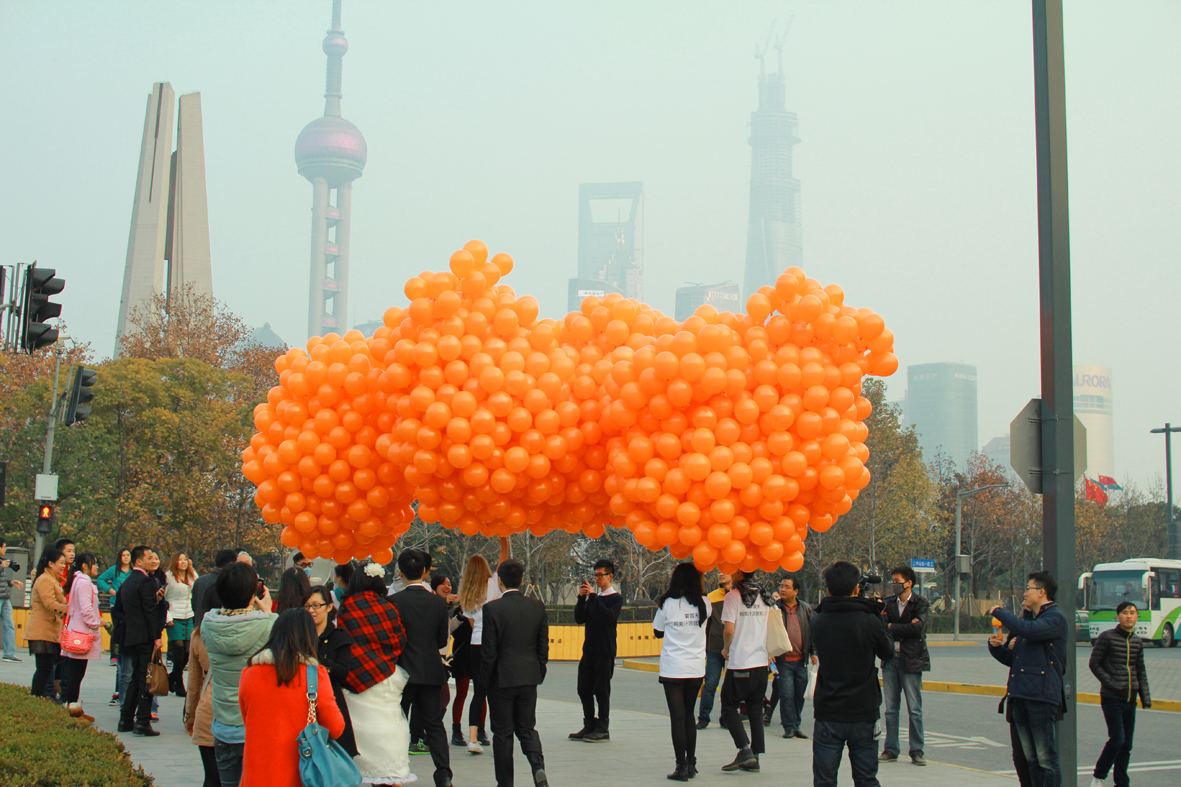 For less than 24 hours the agency managed to execute an optimistic experiential campaign for the Coca-Cola-owned orange juice brand, in the areas of the Bund and Jing'An Temple. Marketing teams simply handed out to passers-by the bunches of orange balloons featuring Minute Maid's logo. This was to symbolize that a glass of Minute Maid could make your day even in the thickest fog.
Despite all the optimistic efforts of Saatchi & Saatchi to promote its client and cheer people up, the environmental situation in Shanghai continues to be «unhealthy» with air quality index of 166 at the moment of publication, which is five times higher than the recommended daily exposure level.
The highest of a six-tier rating system "severe" level was 482 points a week ago, December the 5th, according to Bloomberg.
The current air pollution level in Shanghai can be checked online at http://aqicn.org/city/shanghai.