A Shaded View on Fashion Film, the first-ever international festival of short films dedicated to fashion, style and beauty, is partnering with the jewelry and luxury goods brand Bulgari for 2014.  The winning Bulgari-inspired entries will be shown during the grand event celebrating the company's 130th anniversary.
All submissions must feature Bulgari jewelry as protagonists and be max. 1 minute long. Today, January 15, is the deadline to apply by sending short films to submissions@asvoff.com.
The winners and prizes will be announced on January 24-26 during AltaRoma AltaModa Fashion Week. Submitted entries can also be archieved on the ASVOFF Web site for longer than the contest period and screenings—for this, the authors should choose a correspondent option in the submission form.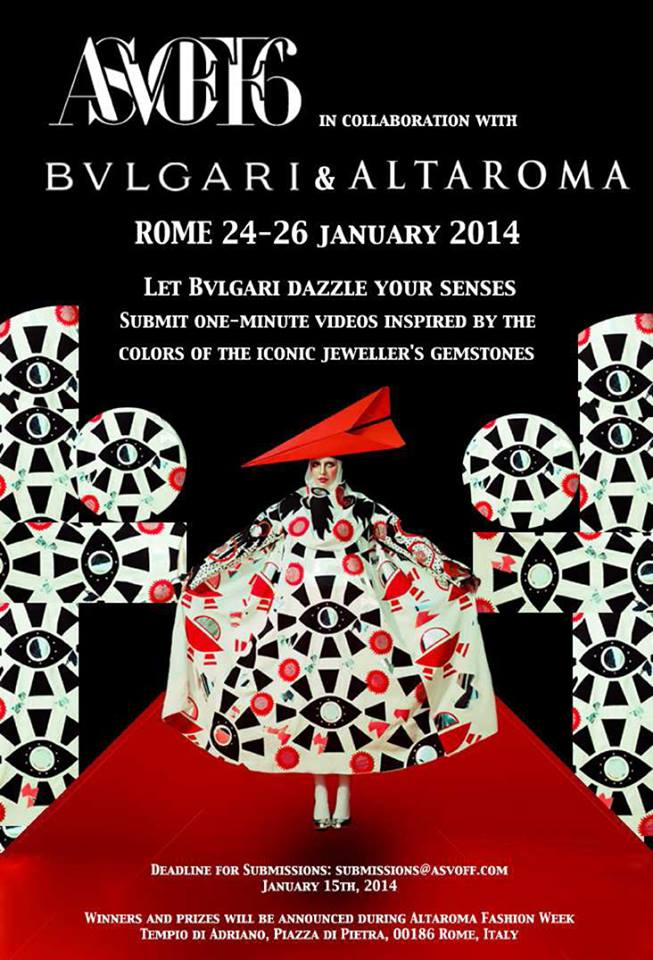 Recently, Bulgari has also released an emotional spot in support of its ongoing "STOP.THINK.GIVE" star-studded philanthropic campaign. As part of it, the brand promotes the specially-designed silver and ceramic Bzero1 ring that helps raise funds for the Save the Children initiative. The ring with the Save the Children logo engraved in the inside is available for $420 of which $90 are donated to improve the lives of children in the deprived regions.