Burberry supports the launch of its new fragrance, Brit Rhythm for Women, with a massive push that includes a traditional web promotion, sweepstakes, film and even a capsule apparel collection. While the scent is all-feminine and floral, the visual language of the campaign is based on the dark grey palette.
The fragrance comes as a floral, "grown-up" feminine equivalent of the Brit Rhythm fragrance for men, launched last year. The top notes of the scent are British lavender and pink peppercorns, the heart is orange blossom, while the base notes include vetiver, musks and wood. Despite the scent has a "mature" nature, its promo campaign is fronted by a young model Suki Waterhouse, a 22-year-old girl.
The pack of promo materials also includes a video starring Ms. Waterhouse as a rock music star, who is just about to enter the stage and deliver an energy-packed live performance. The dark shades of the video come in contrast with the feminine rosy color of the Brit Rhythm's bottle. The campaign revolves around the sensuality and adrenaline, which is embedded into live music.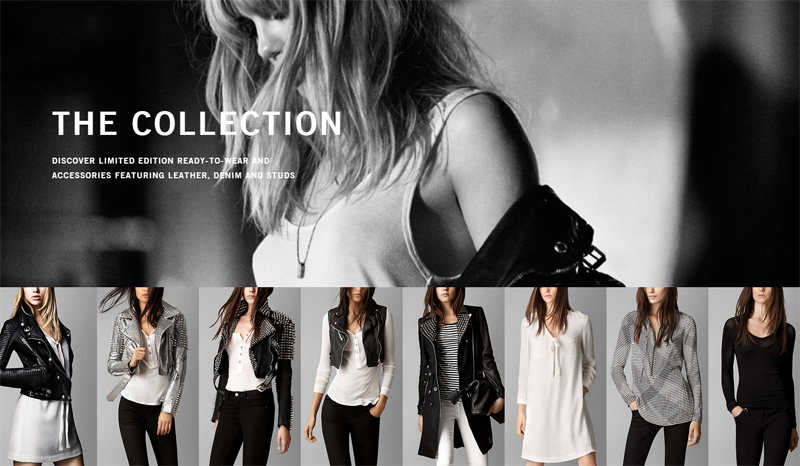 Along with a micro site and an ad video, the fashion label raises awareness about its new product with the launch of a special-edition black-and-white clothing collection that includes leather jackets, tunics, dresses, shirts, trousers, and accessories. There's also a make-up range featured on the site.
"Irreverent and free-spirited, the Brit Rhythm woman combines powerful femininity with a rock'n'roll edge," commented Burberry's chief creative officer, Christopher Bailey.