As part of its 2014 Valentine's Day campaign in Japan, Godiva asks customers to use good old facial language instead of fingers to send a message of love to their dear ones. The chocolate brand has teamed up with Saatchi & Saatchi Fallon Tokyo to let the traditionally reserved Japanese express their emotions freely and forget about common "poker face" expression at least for the festive period.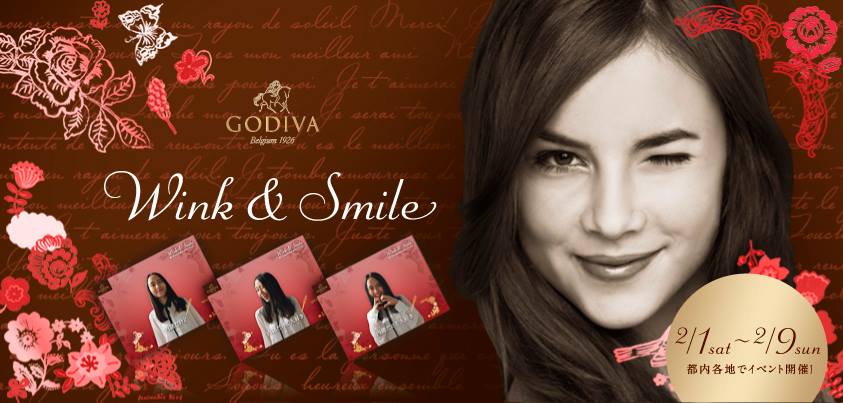 To try the technology, customers may come up to a Wink & Smile Booth installed at several locations across Tokyo. This booth features a visual recognition interface that allows to create digital messages via winking and smiling. The users will be able to move a digital cursor all over the screen with these two acts, selecting the words of love and creating a personalized message. The text will be then be featured on animated GIFs created using photos of the sender's winking and smiling face.
The local site of the brand lists the locations where the Wink & Smile Booth with a special display will be available. Starting February 1-8, the booth will be travelling around various locations to allow as many people as possible to "wink" their love message. The best images will be uploaded to the brand's website and spread online across social media sites.
It's not the first time Godiva Japan leverages the traditional human acts of affection using smart tech for its campaigns. In 2013, the chocolate brand introduced a specially engineered mannequin to hug. This dummy could measure the qualities of a person's hug, and the results could be shared online.