Google has introduced a series of prescription glasses frames that are available for its Google Glass. The collection includes four different styles that would fit fashion tastes and face features of virtually any Google Glass wearer.
The collection includes the Split (thinner in the bottom with a thick curved upper line), the Thin (thin bottom and a straight upper line), the Bold (squared thick frames), and the Curve (rounded thick frames). All of the frame models are lightweight titanium and will cost additional $225 to the existing $1,500 cost of the standard Glass available to the participants of the Explorer program.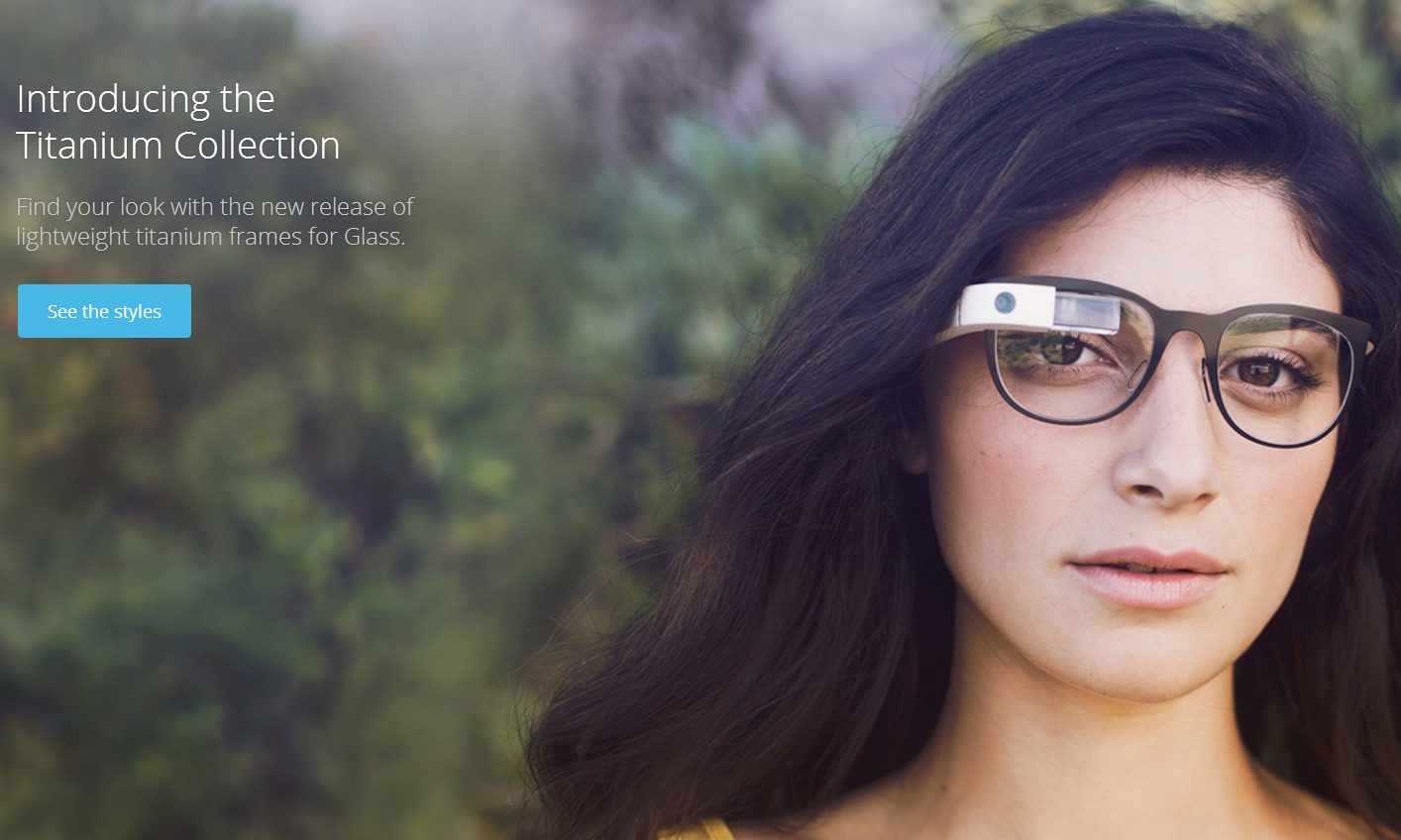 Those who have already purchased the head-mounted computer device from Google can just attach it to the new frames. The lenses ranging within +4 to -4 corrective factors can be used for the Google Glass prescription frames. The frames can be equipped by lenses without a corrective twist (just for fashion), prescription transparent or shaded lenses. Wearers who want tinted shades will pay additional $150 to pay—these lenses come in three styles.
Consumers are advised to consult with optometrists, who are trained to fit Google Glass to the new prescription frames. Such specialists are currently working only in San Francisco, Los Angeles, and New York. Google is planning to expand this service to other cities across the USA as quickly as possible. "Our goal is to have 6,000 doctors trained by the end of the year, throughout the country. We have 200 trained so far," commented Jim McGrann, president of VSP VisionCare, the eye care insurer that partners with Google on the project.