Greenpeace is promoting a new environmental campaign to raise awareness of hazardous chemicals in Chinese textile used for manufacturing of children's clothing. This effort follows the so-called Detox movement started in 2011 in response to chemical pollution of river water in China, investigated and analyzed by the non-profit organization in the 'Dirty Laundry' report. Although the new campaign "The Little Monsters" employs a fairy-tale narrative style, it calls for immediate actions against famous apparel brands which cause environmental danger, such as GAP, Burberry, Adidas, Calvin Klein and Abercrombie&Fitch, and more.
Greenpeace's report explains that the cocktail of toxic chemicals used for making apparel for adults and children contaminates the waterways as it's released into rivers from the factories and gets into water through washing machines. The pollution gets back to us through air, water and food, which is a ticking bomb since these chemicals can damage all body systems, both in grown-ups and kids.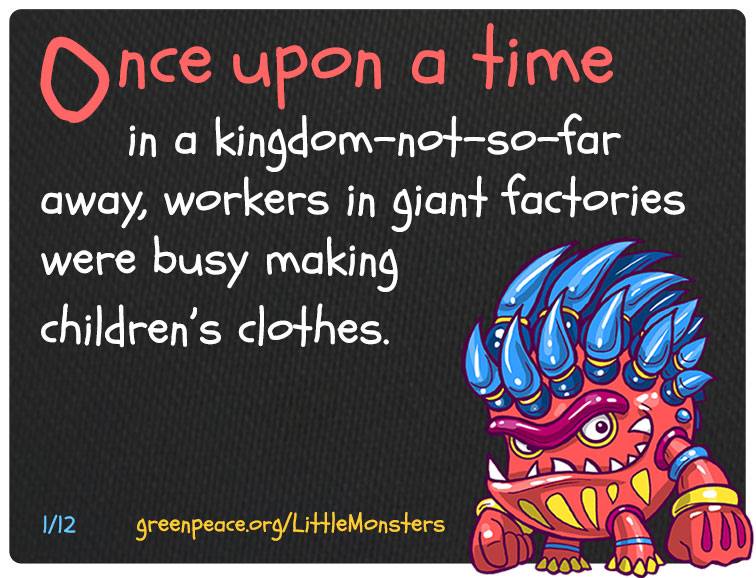 The organization is calling the global community to join the Detox movement, and make big corporations become environmentally responsible. So far, 18 major global brands like Zara, Mango, Esprit and Levi's have committed to Detox, planning to phase out all hazardous chemicals by 2020.
Greenpeace highlights the dangers in a series of children's books that depict hazardous elements as five little monsters, PFCs, Phthalates, NP, NPE, and Cadmium. Each picture features one character and just one sentence from the story. Consumers can share the 12 images from the Facebook album or tweet the lines from the dedicated page. The page also features additional info on the campaign as well as ready-to-tweet demands to Disney, Burberry and adidas.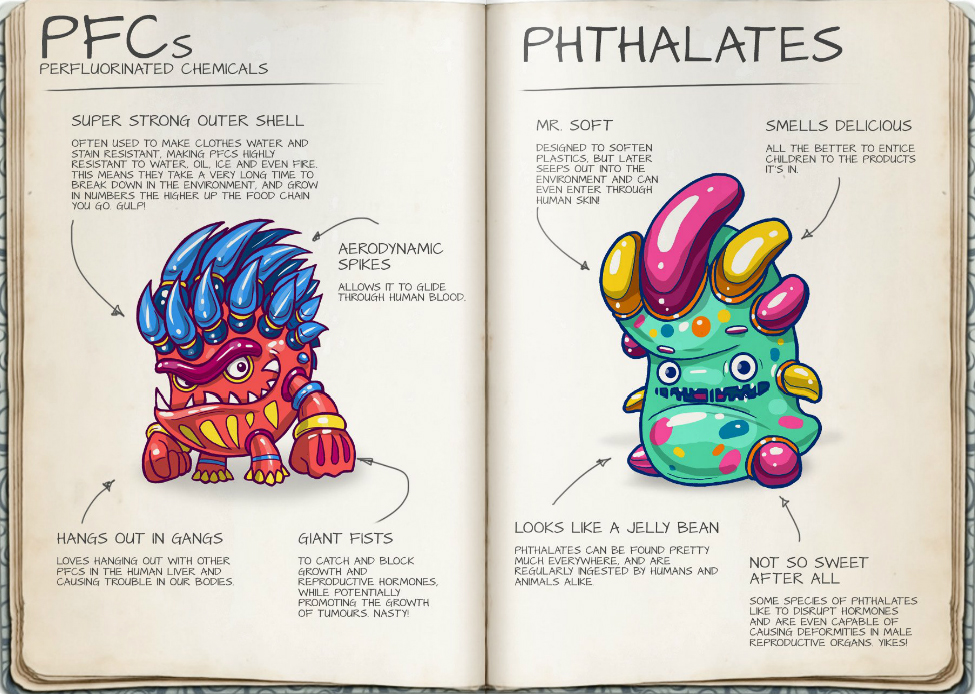 Take a look at these monsters and read more about them in the specially created book.