H&M is about to launch the first denim collection crafted of recycled fibers, generated as part of the year long garment-recycling initiative that spanned 53 markets.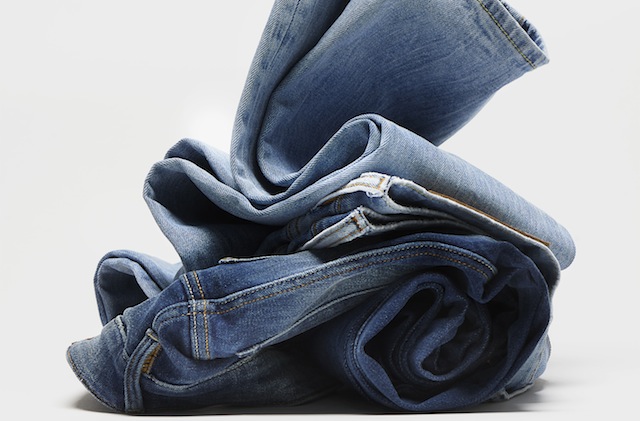 The new sustainable clothing line will include five classic pieces made of 20 percent recycled cotton. H&M notes that if they had integrated more post-consumer textile, this could have damaged the fabric's integrity. Nevertheless, the company will continue to improve its production techniques further to include even more recycled cotton into the formula.
The collection that features jeans, vests and jackets for men and women in a variety of washes will arrive in stores in late February. Another sustainable collection Conscious and Conscious Exclusive will be available starting April 10, 2014. Its promotional campaign will be fronted by eco-activist and supermodel Amber Valletta.
"The trend is moving more and more towards working with recycled fabrics and as a designer you of course want to work with the latest trends and developments," shared Jon Loman, the concept designer involved in development of the line. "It feels good to do something that both we and our customers believe in and that benefits the environment."
With such initiatives, H&M is aiming to close the loop on textile production, doing all possible to eliminate fiber waste and reduce the environmental impact. Through the garment-recycling effort in 2013, H&M collected 7.7 million pounds of used clothing worldwide.