Lanvin is launching a broad digital and print campaign with a vintage touch to celebrate its 125th anniversary. The fashion mansion is bringing its rich archives into the light to pay tribute to the legendary designs and Jeanne Lanvin, who founded the brand.
The prints are supported with a social media visual narrative that leads the audience through the brand's history. The official website of the House will launch a dedicated section, Lanvin History, in early February (users can sign up for the announcement letter), where photos and videos, Ms. Lanvin's gouaches and paintings will be featured.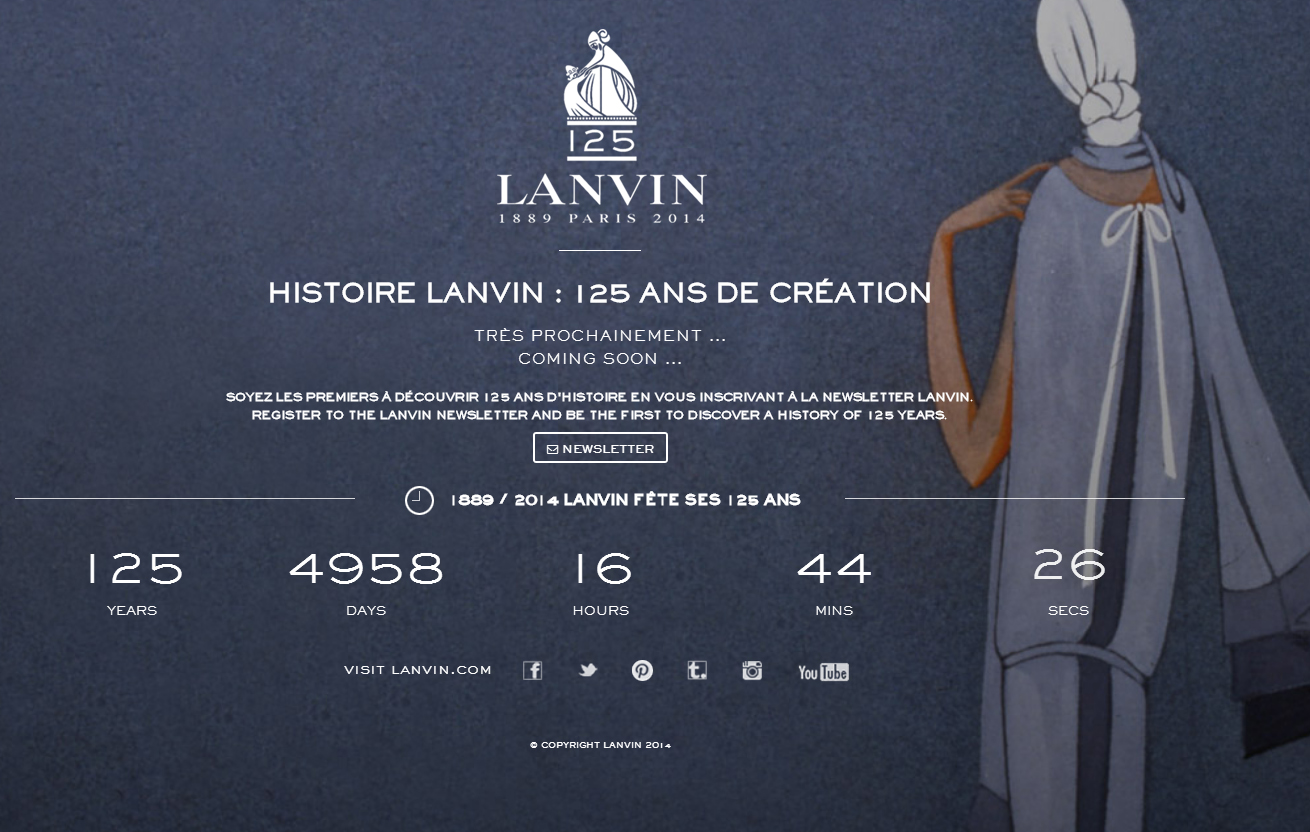 While the major destination is yet to arrive, Lanvin is already narrating its history on Facebook, Twitter, Pinterest and Instagram using archive photos (portraits, apparel and accessories sketches) and text pieces, highlighting Lanvin's rich legacy.
Lanvin launched the anniversary campaign on Facebook on January 1, revealing a portrait of Ms. Lanvin, the mother of the brand, to celebrate her birthday. More posts featuring vintage photos and historical highlights have followed: Lanvin releases history insights with new posts every Thursday, both on Facebook and on Instagram, where the photos feature the branded hashtag #Lanvin125.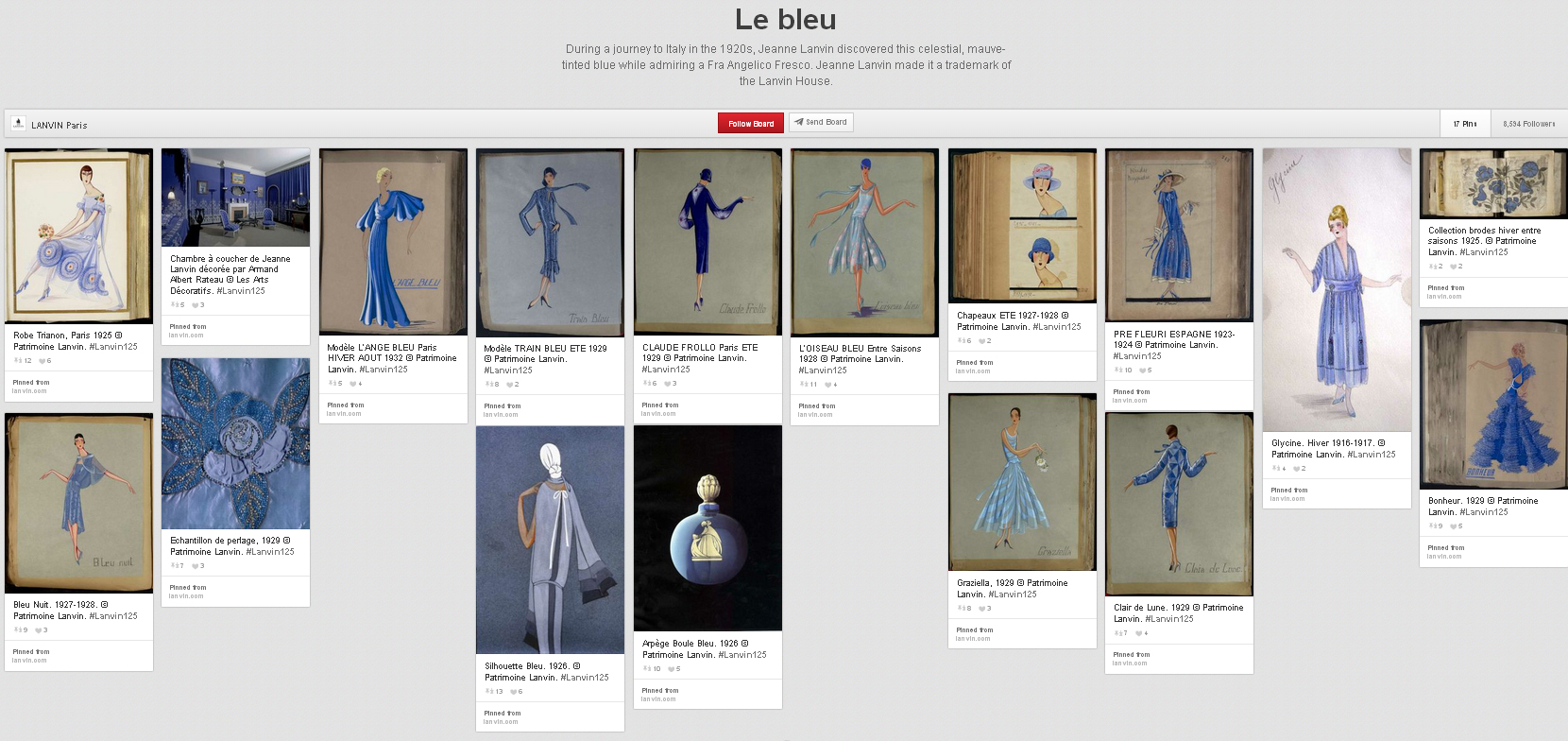 The brand's Pinterest theme boards review the legendary looks, designs, the history of the label's signature celestial, mauve-tinted blue color and more—five boards have been posted so far. For instance, the "Le Logo" board focuses on development of the brand's logo, which comes as an ultimate illustration of Jeanne's love for her daughter. All photos feature a brief explanation or an anecdote.