Absolut is rolling out a new collaborative project with Brazilian graphic novelist Rafael Grampa, who has recently designed a new bottle for the vodka brand. One of the artists and creators from the Transform Today brand's team, Grampa is now developing an animated video, "Next Frame," made of still comic book drawings. The film is intended as a crowdsourced content, to which Facebook users may submit their original ideas and suggestions on the plot to influence the storyline.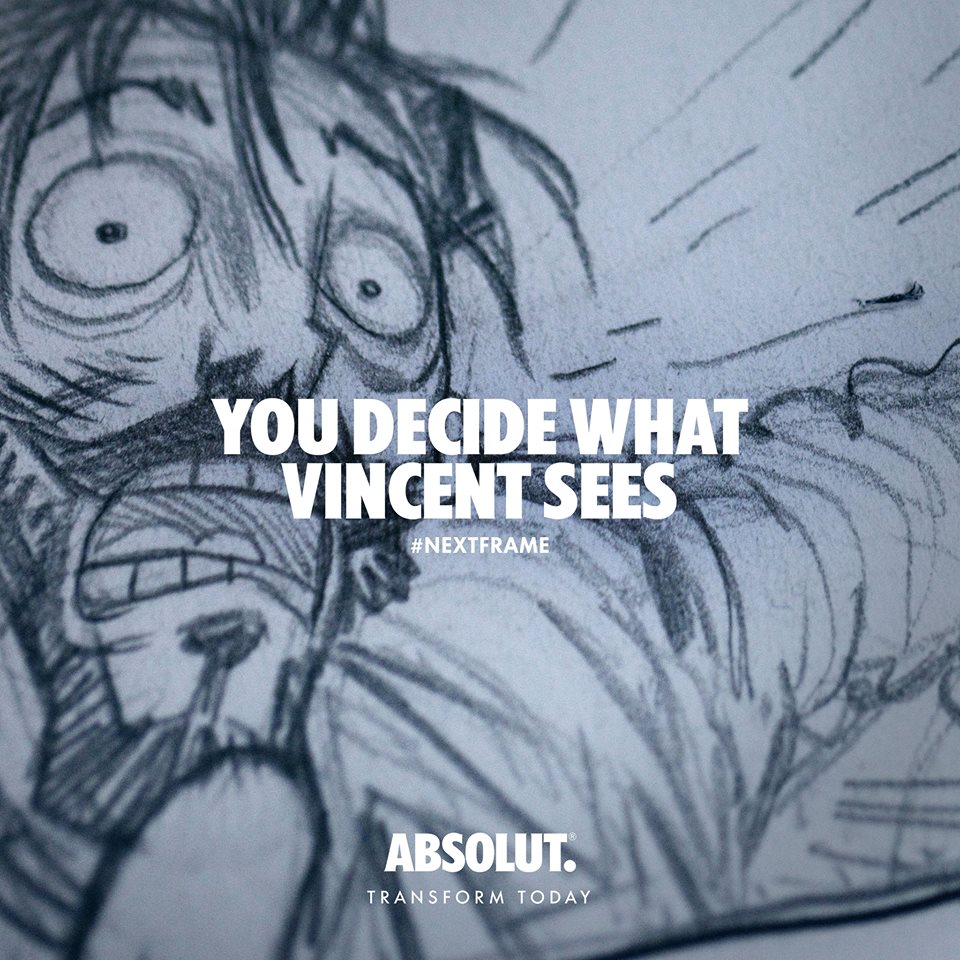 The story is about Vincent who "can see the world of ideas and the creatures that inhabit it," and it's up to the audience to coordinate the narrative. At the moment, the first scene needs the ending—users are asked to contribute their suggestions on what might chase the running Vincent.
The best suggestions will be sketched by Grampá's team and featured in the upcoming animated film. The artist will continue the story based on the multiple crowdsourced ideas chosen on every stage—so, even the master doesn't know what the story will look like in the end. The finished video will premiere in Berlin at the Absolut-created MADE space on March 15.
"With the launch of Transform Today, ABSOLUT announced that it would be changing the way it works with artists. Next Frame is the first outcome of that promise," Jonas Tahlin, Absolut VP of Global Marketing. "Grampa's unique style of illustration has already distinguished him within the graphic novel community, but we wanted to give him an opportunity to transform his craft even further, allowing for new creative opportunities. Not only will he be co-writing the Next Frame story with online users, but he will also be imagining a fully original story in live motion—a first for him."