With climate disaster being just around the corner, designer Catherine Sarah Young has developed a collection of fashionable apparel that would perfectly fit into the new apocalyptic settings. The collection called Climate Change Couture encompasses five apparel pieces, each responding to one of the most common threats the contaminated environment may pose to the humanity.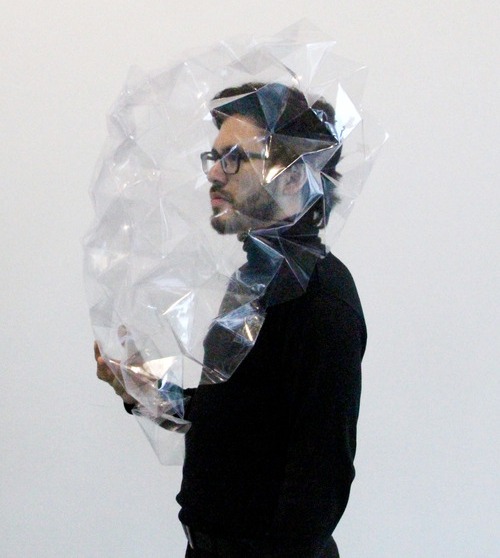 Created on the junction of fashion design and protective apparel, the prototype pieces embody the "haute fashion for a hotter planet."
The haute couture collection includes the Apocalypse Evacuation suit, the Thermoreflector dress, the Bubble climate controlled personal chamber, the Trash dress, and the blow-able Aquatutu garment. The pieces don't look refined in any way, since they are developed to serve practical rather than aesthetical needs. The garments are promoted as must-haves of the world where natural disasters, lack of personal space, abundance of waste, and extra heating are a common thing.
The dedicated site details each of the pieces in pictures and also offers a brief, humorous description for each of them revealing their major virtues. For instance, the Bubble creates a climate controlled personal space with WiFi, and the Aquatutu multi-layer garment is designed as a floatation device that can be inflated in case of floods.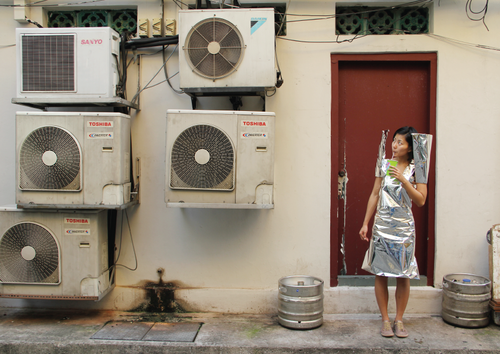 So far, the collection of the garments is not available, still eco-friendly consumers can buy The Apocalypse Project Official Supporter's Patch of 3" inches in diameter for $15 to sew it onto their clothes. The platform will soon offer green-minded consumers some other ways to get involved into the project, which is on the forefront of tomorrow's conscious fashion.
"To adequately prepare for the future, we must imagine it as concretely as possible. This was the impetus for creating The Apocalypse Project, a speculative design research inquiry that imagines the future as climate change continues to affect the planet," commented Catherine Sarah Young. "Initially, I held drawing workshops in Tembusu College, National University of Singapore, asking questions such as 'What superpowers would you like to have to navigate through a climate change apocalypse?' or 'What would you like to wear to your apocalypse?' I realized that the question on clothes was the one that participants related to the most—they found it fun, engaging, and could better imagine designing clothing that they themselves can wear, as opposed to more abstract questions."