On Black Friday 2011, the unprecedented marketing campaign Don't Buy This Jacket by the apparel brand Patagonia hit the media declaring war on consumerism. The purpose was to alert people on the importance of not buying and then throwing useless things away. This angle was as controversial as it was successful. Since then, Patagonia is perceived as one of the most sustainable brands in the world.
Working in the area of sustainable communications I always seek new examples of responsible marketing. Although it has been just about two years since Patagonia's campaign, the speed of innovation and information already requires some newer and fresher solutions from marketers.
To find out some most recent efficient campaigns in sustainable marketing, I've turned to the alcohol industry. According to the World Health Organization (WHO), 2,5 million people die every year as a result of irresponsible alcohol consumption. Of these, 320 000 are young adults between 15-29 years. The volume of alcohol consumed is one of the two dimensions that determine the impact on our health. FYI, the other one is the pattern of drinking.
Dance More, Drink Slow
In 2011, the Dutch beer brand Heineken launched their Sunrise Campaign with the tagline «Sunrise Belongs to Moderate Drinkers». It aimed to encourage young people to drink less.
Another recent campaign by Heineken Dance More, Drink Slow was an experiment at a nightclub in Miami. During two evenings, they counted the amount of drinks served. The first night they played rather dull music and the bartenders served a total of 1,078 drinks. The second evening, the recognized Dutch DJ Armin van Buuren hit the DJ booth and the crowd went wild. The amount of drinks served went down by 41% to 632.
Much more fun and much less drinking, is Heineken pushing consumers to drink less?
Don't Buy This Beer
The Heineken Company is one of the world's largest brewers selling 172 million litres per year (statistics as of 2012). Due to such marketing activities like the Sunrise Campaign and DMDS, they might have sold less. A short-sighted marketing director would see this as a damage to the company, as marketing ampaigns are usually created to result in a more short-term effect by urging people to consume more today. At The Heineken Company, however, the management team seem to have understood that the future does not lie in creating bad experiences based on drinking more beer. Instead, it is about creating great experiences based on fewer bottles of beer—selling less of a product to more people.
Own the Problem, own the Solution
Both these campaigns focus on the positive experience of partying and having fun. As a wise alternative to bans or exhortations, this approach to responsible beer marketing seems to be more efficient.
Apart from Heineken, another great example of an unconventional sustainability campaign comes to mind—the American fast food chain Chipotle's web series "Farmed and Dangerous" recently launched on Hulu. This million-dollar online-TV project aims to shed light on the twisted world of industrial agriculture.
Brands such as Heineken and Chipotle encourage customers to focus on the elephant in the room. Everybody knows that alcohol is dangerous and that the fast food industry has problems with supply chains. However, these two brands took courage and responsibility to admit their sustainability failures, and—what's more important—they offered the solutions. And in the case of Heineken, they can hopefully help save some of the 2,5 million people dying each year as a result of alcohol overconsumption.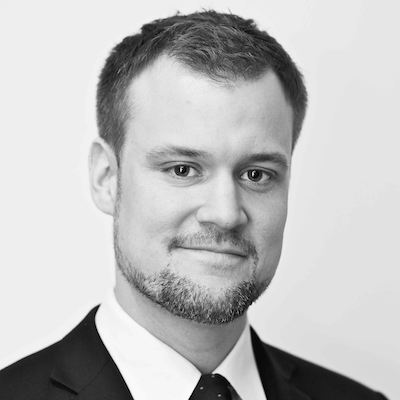 Erik is a branding and insight professional focused on the Scandinavian market. He is the founder of Scandinavia's largest brand study, Sustainable Brand Index™. He unites strategy with sustainability and branding to create brands fit for the future marketplace. Erik can be followed at @sustbrands and @erikheden.