GE, the USA tech powerhouse, is rolling out a new effort, where it looks at its business through the eyes of kids—the younger members of its employees' families.
The campaign's centerpiece is a futuristic 1-minute spot by BBDO that sees a girl, sharing her own vision of what her mother does at GE (her attitude is obviously influenced by fairy-tales). She says that her mother builds underwater power turbines powered by the moon, prints amazing things right from her computer, develops hospitals that you can hold in your hand, makes trains that are friends with trees, and more. Despite looking quite surreal in the kid's eyes, her mom's work is in fact all material, tech-packed and based on GE's latest scientific research.
The company has also released a series of illustrations that show us how kids perceive their senior relatives' work at GE. The strikingly beautiful visualizations are "taking childlike imagination and making it fantastically real," says the dedicated page.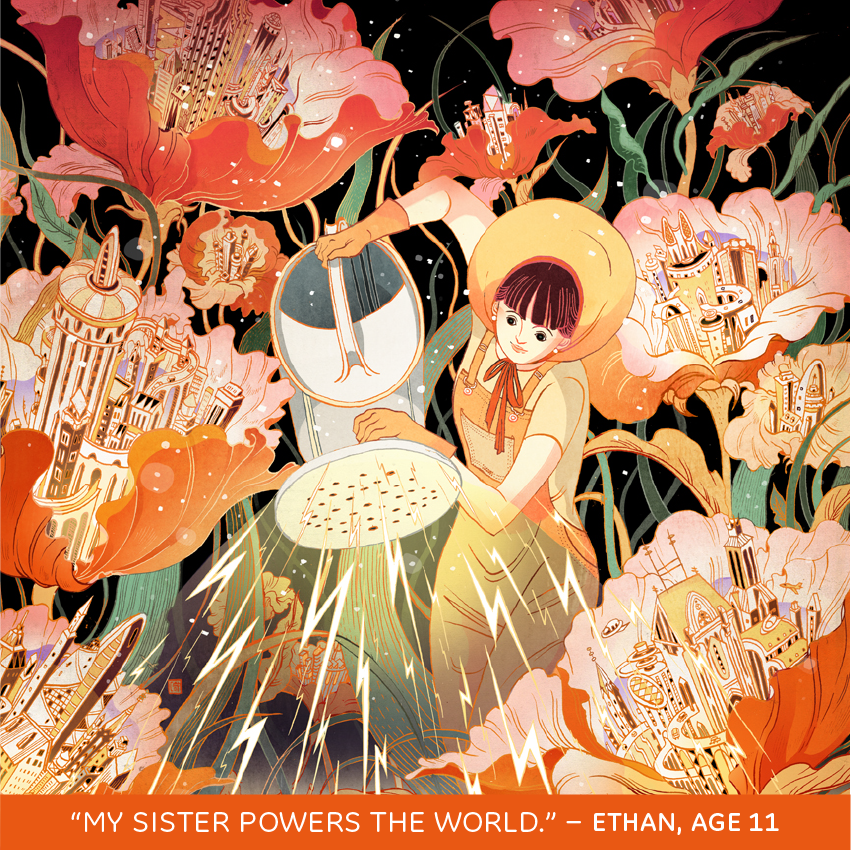 "What we challenged BBDO with is to kick off the year with a single story and unite what it is we do," commented Linda Boff, GE's executive director of global brand marketing, to Ad Age. "Doing all of that through a child was more captivating. It signals a way for us to tell our whole story in an innocent way as the company increasingly focused on big things."
The "Childlike Imagination—What My Mom Does at GE" advert will be soon available in more languages and launch internationally in Asia, Brazil, Europe, and Australia. Following the spot,  the company will also reveal more ads throughout the year highlighting its work in a range of areas such as industrial Internet, affordable healthcare, and advanced manufacturing.