Until now, tech-savvy customers could pay using tweets only for coffee or tech appliances, and now flight tickets are also on the list of items shoppable through social media platforms. The KLM Royal Dutch Airlines company has announced a new service that will allow passengers to request a new ticket via Facebook and Twitter.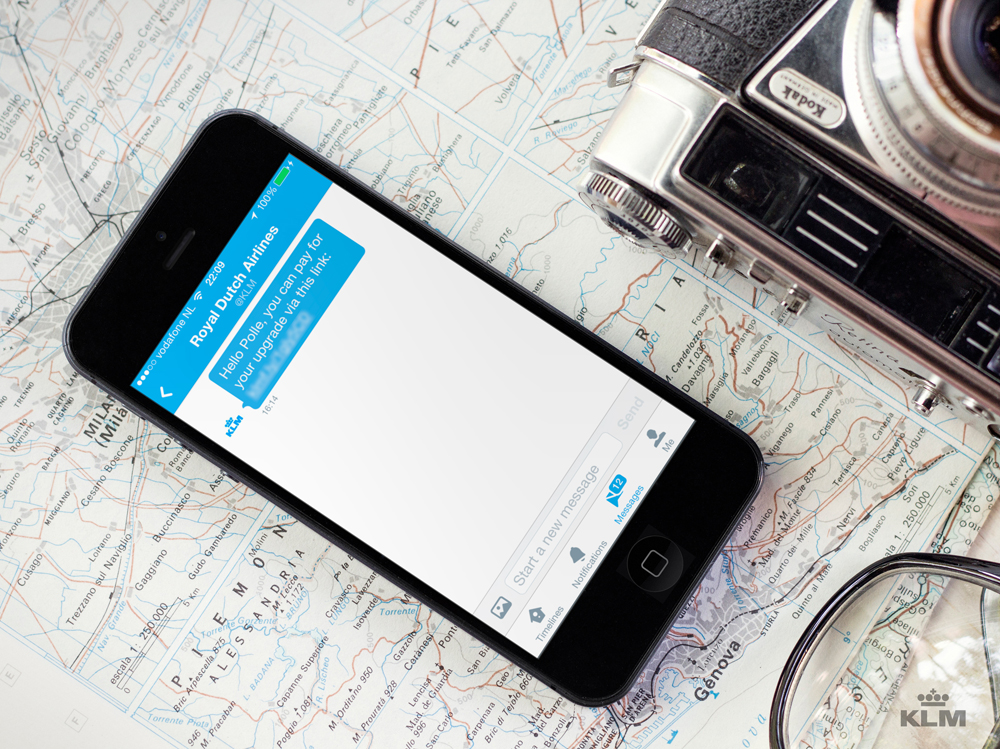 The Netherlands' flagship carrier makes the procedure simple and easy-to-perform. Travelers, who agree to integrate booking with social media, will receive special private messages on Facebook or Twitter. These notifications will link to the page where a preferred method of payment can be selected. Once the financial part is complete, the users will receive a new message, informing them that their payment is received. After that, one of KLM's 130 social media agents will confirm the transaction and send the traveler a new follow-up message with details of the purchased ticket.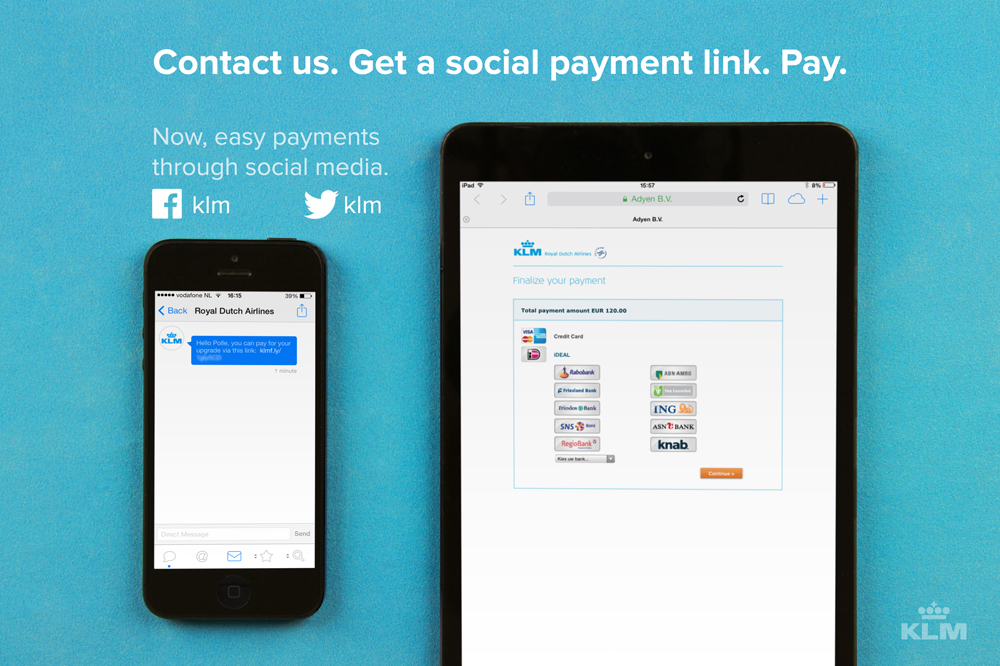 KLM has 5m+ fans on Facebook and 80K+ followers on Twitter, so the reach is truly broad. "The 130 social media agents at KLM answer around 35,000 queries on Facebook and Twitter every week," says the press release.
It's not the first social media-focused effort by KLM. In 2013, the company encouraged people to create crowdsourced City Maps or helped passengers  meet their neighbors on board with the "Meet and Sit" social service in 2012.