Nutella is rolling out its first-ever global campaign to celebrate its 50th anniversary. The brand of the iconic chocolate spread wants to say "thank you" to the millions of consumers who start their day with Nutella. The brand will celebrate its birthday with a multi-million pound global campaign that spans digital promotion, a special-edition design, a TV ad, giveaways and more.
The online destination, Nutella Stories, encourages fans to share their moments of happiness in suitable formats—text, photo and video—after registering on the platform. So far, 2,000+ shareable stories have been uploaded. The fans who take part in the movement automatically participate in a prize draw. Plus, each person who submits a story to the site will get a personalized name label for a 400g jar of Nutella.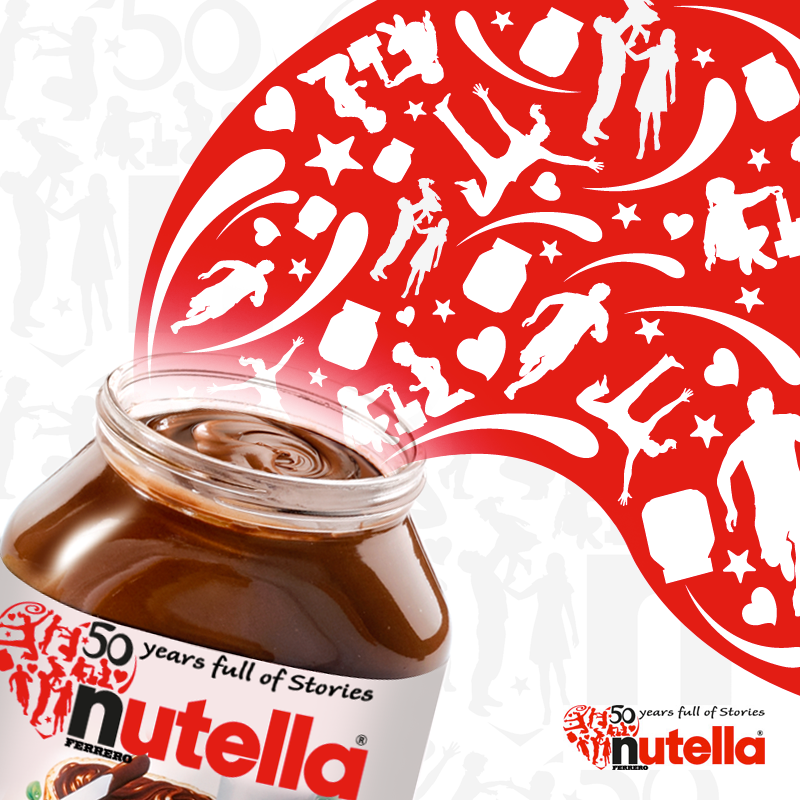 The site also features an interview with Sara Rosso, the women who created International Nutella Day that is observed on February 5. The celebrations will culminate on May 18, which is officially the brand's birthday.
The brand will also launch special-edition Nutella jars, featuring the red hearts incorporating red figures of people placed against the white background. In the UK, they will be available at Tesco until July.
"Nutella always elicits a strong response and its fans have a fantastic emotional connection to the product. When it came to celebrating the 50th anniversary, it seemed obvious to us that we should place the fans at the centre of our anniversary activities to thank them for their continued support of the brand," commented Ferrero spokesperson.