The Spanish carmaker SEAT has launched a competition on the global Talenthouse platform for artists, illustrators and creators, calling aspiring designers to develop accessories for the auto-maker's special-edition SEAT Mii by Mango. The new model is positioned as a car that is "fashionable on the inside and stylish on the outside," and the contestants are expected to mirror this personality through their designs.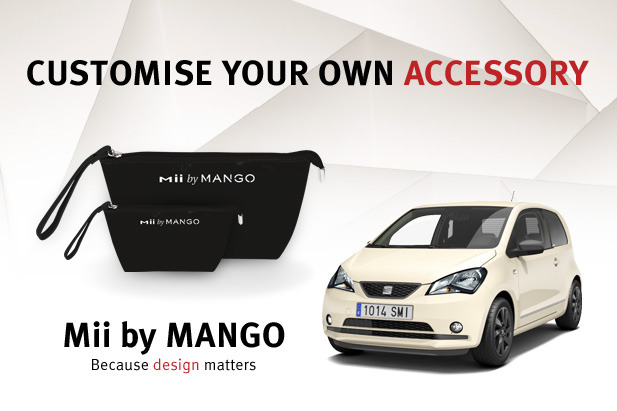 The entrants are to draw their inspiration from the theme "An urban car for a city girl" in developing the accessory range that includes a make-up bag and shoe bag. They are invited to download the toolkit that includes key imagery and guidelines for a bag, a handle and a zipper—it also highlights the permitted Pantone tones and stylish features of the car's interiors. Artists are expected to submit two original designs, of a makeup bag and a shoe bag, in JPG or PNG (5MB Max).
The submissions are accepted through March 4. The voting period will run from March 5–12, and the top five designers with the largest amount of votes will get €500 (approx. £412) Mango wardrobe voucher, plus exposure for their entry across SEAT and Mango's official online channels. They five winners will be announced on March 24.
There'll also be a grand winner, selected by the judging panel including SEAT and Mango design experts. He or she will get a SEAT Mii by Mango car, and the winning design will be produced in a limited edition series and distributed with the first units of the SEAT Mii by Mango cars.
At the moment, Talenthouse is also hosting another branded contest, Coca-Cola's competition, that encourages creatives to submit footage for the upcoming Coke's 2014 World Cup ad.