Brand design consultancy Elmwood has revealed an exciting new identity for the men's grooming AXE/Lynx range, while another well-known design and innovation company Seymourpowell has designed the bottle for it, "Icon2." The challenge was to capture the unique, sophisticated yet youthful identity of the fragrance with the contemporary graphics and an intuitive design. The designers were approached with a task to communicate the humour, sexual attraction and masculinity AXE's ethos using a playful, eye-catching and visual language.
The novel round-to-square shape of the new bottle sets the new standards in the male grooming industry. The design of Icon2 is based on the appearance of the existing AXE aerosol, the successful "Neutron," that was designed by Seymourpowell in 2005. While the predecessor features the science-inspired design, the new edition revolves around gaming. The color palette of fuchsia and purple shades form a flush of color against the black background, making the parrern fit into the darker aesthetics of the virtual game worlds.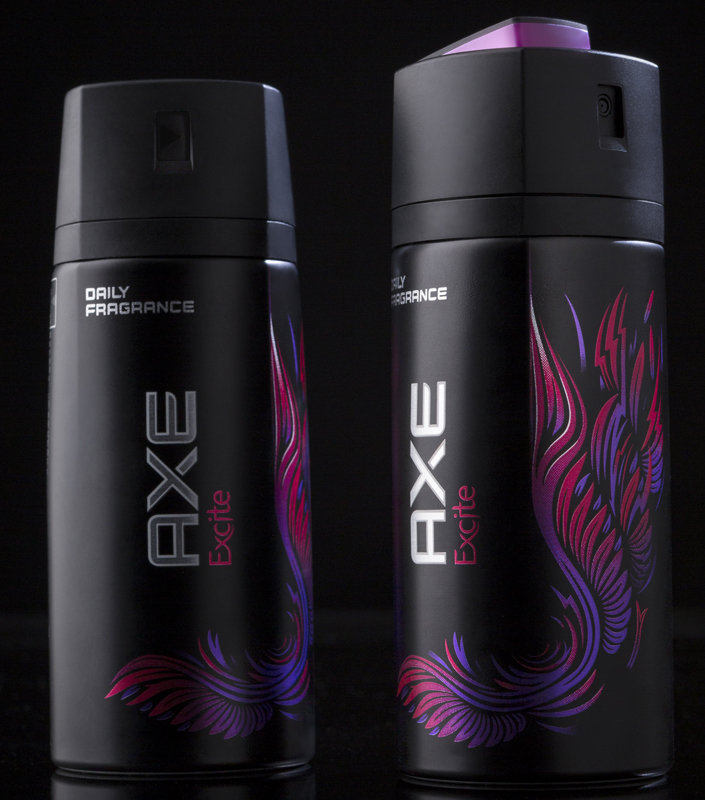 When the deodorant is not used, the button on its top becomes the one with the top and the action gets locked. When one wants to activate the bottle, he just twists the top, and this action lifts the button up and then inclines it backwards, into the ready-to-use position. When up, the button reveals the color that is specific to the product's variant.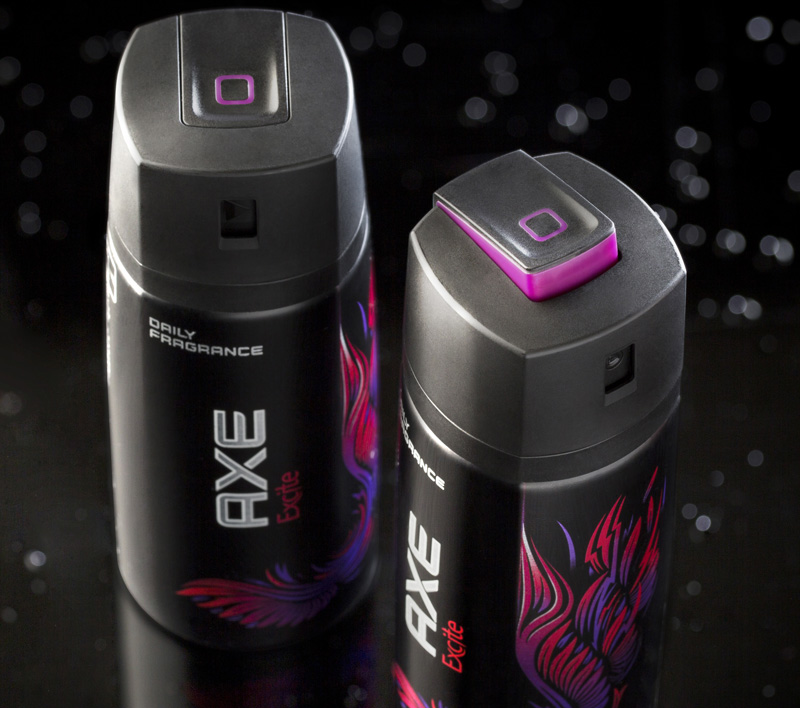 The new AXE Icon2 cans have already arrived in stores across the UK. The prices range from £3.29 for 150ml and £3.89 for 200ml.
* The news was edited on Feb 6, 2014 to add a missing credit to the agency Elmwood who have designed the new brand identity for Lynx/AXE.